Finding the perfect swimsuit can be a daunting task. It can be especially challenging to find a swimsuit that offers the right amount of support, compression, and coverage. For the most part, swimwear designers have fallen behind regarding swimsuit design and fabric technology.
Due to the nature of swimwear, they require us to be extremely exposed. So why is it then that most swimsuits are constructed carelessly and with materials that are flimsy as hell?
Luckily, there are some brands that have taken notice to this dire problem. In this article we will take a look at the top 10 compression swimsuit brands that pay close attention to the design details, and most importantly…have incorporated compression fabrics to help smooth and shape your figure so you will feel comfortable and confident at the pool or beach this summer.
Related Article: Top 12 Left on Friday Swim Dupes to Feel Sexy and Confident this Summer
Compression Swimsuit Brand #1: TA3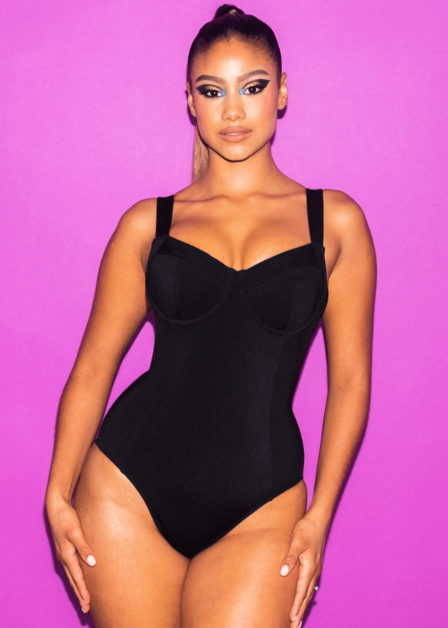 Where to Buy: TA3.com
Price Range: $178
TA3 is the viral brand that was first introduced on Shark Tank. The founder created TA3 because she wanted to feel confident in a swimsuit. Why do we wear shape wear under our clothes but when we're most exposed we wear the flimsiest, most shapeless garments ever?
It took her almost 3 years and hundreds of proto types & fittings to create something waterproof that really supports and sculpts.
The magic is in the outer fabric, which is a light weight activewear compression fabric, similar to a high end sports bra. Many of the suits also feature a snatched waist, which creates a sharply defined hourglass figure.
Additionally, the suits feature a matte black so it can double as a bodysuit. WIN! WIN!
The reviews are incredible!
Compression Swimsuit Brand #2: SPANX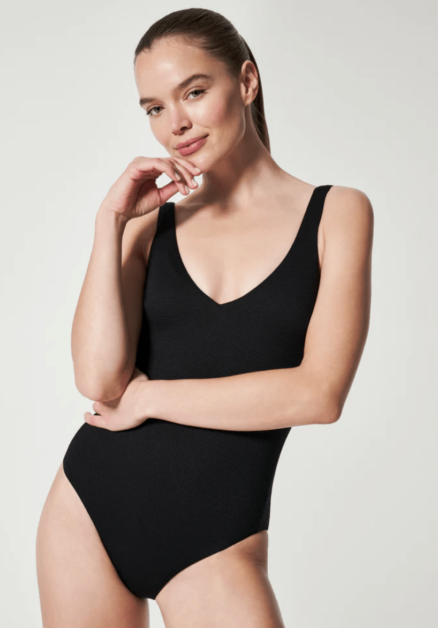 Where to Buy: Spanx.com
Price Range: $98 – $198
SPANX recently release a swimwear line that has the same incredible shaping technology used in their famous shape wear and apparel.
SPANX has revolutionized the swimwear industry with their innovative fabric technology that offers unparalleled comfort and support. The secret to what makes SPANX swimwear so good lies in their beautiful textured fabric and shaping power mesh, which are designed to provide ultimate stretch, shaping, and smoothing, ensuring that you look and feel your best at the beach or pool.
Compression Swimsuit Brand #3: Calia Power Sculpt Swimwear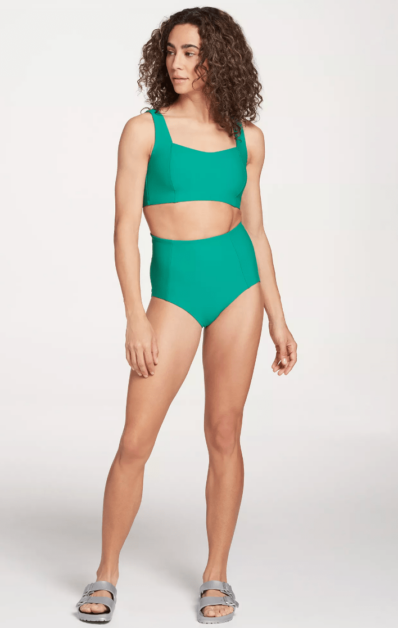 Where to Buy: Calia.com
Price Range: $48 – $98
Out of all the compression swimsuit options in our lineup, Calia is the most budget-friendly. Their Power Sculpt swim line is made from premium Power Sculpt fabric, which contains high quality yarns like nylon and Extra Life Lycra® to prevent sagging and bagging.
These swimsuits have the perfect level of compression that will slim, smooth, and support you without feeling constricting
All Power Sculpt swim styles are constructed with a double layer of power sculpt swim fabric with additional power mesh panels for enhanced support.
Compression Swimsuit Brand #4: Body Glove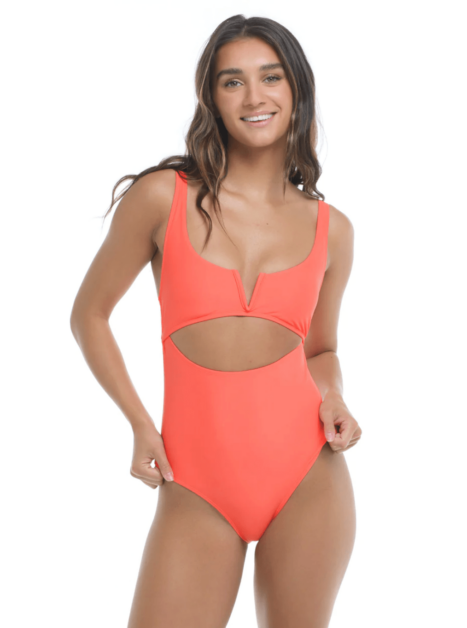 If you're someone who loves spending time in the water, then Body Glove is the brand for you. One of the main reasons why Body Glove has such good support and compression is because of their innovative fabric technology.
Body Glove uses a combination of materials to create their swimsuits, including Neoprene. Neoprene is a type of rubber that provides excellent support, compression, and durability.
Body Glove also uses a special type of fabric technology called "Power FLEX." This material is designed to provide maximum compression and support, while still allowing for freedom of movement.
Compression Swimsuit Brand #5: Stylest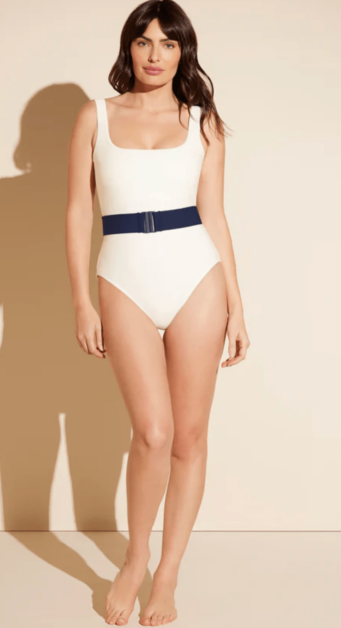 Stylest swim was created by 3 moms who realized their wardrobe options weren't keeping up with their evolving life and bodies—especially when it came to finding a decent swimsuit. When one of the founders couldn't find the kind of chest support she wanted, she started wearing a bra under her swimsuit.
Then the aha moment happened: Why hasn't anyone created a bra for the water?
That's how Aqualingerie™ was born. They created the pieces missing from your swim wardrobe: waterproof lingerie to give you that sculpted, held-in feeling, plus ultra-flattering swimsuits and innovative cover-ups.
The key is in their signature luxury compression fabric that features 4x more shaping power than regular swim.
Compression Swimsuit Brand #6: Leonisa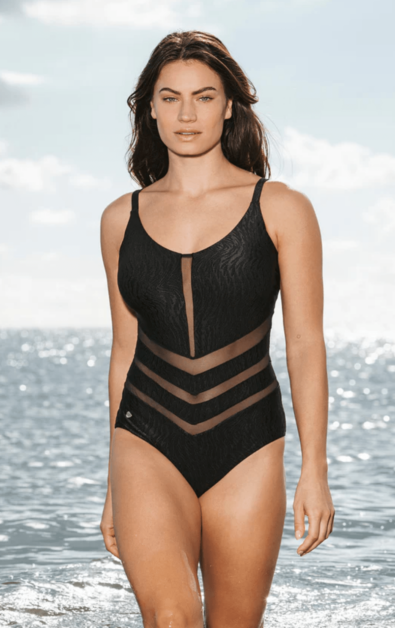 Leonisa's slimming swimsuits are designed to highlight your best features and minimize areas of insecurity.
Leonisa's tummy control swimsuits are made from their legendary compression material, designed to smooth out bulges and compress the belly. They also have ultra-supportive halter swimsuits, scoop neck suits, and padded styles to help you highlight and support your best features up top and around your neckline.
Many of their slimming swimsuits feature a swim skirt or swim dress option so you can flatter the features you want to show off.
Compression Swimsuit Brand #7: Beyond Control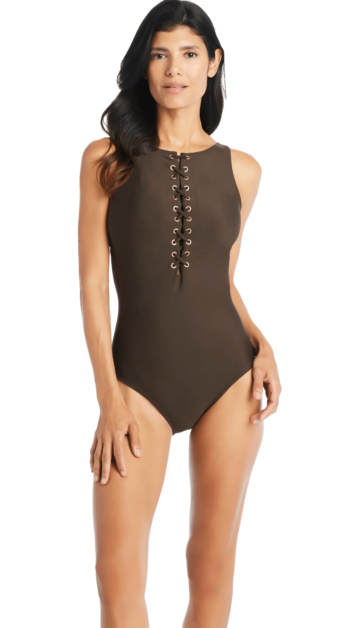 Beyond Control Swimwear is the ultimate solution for anyone looking for a swimsuit that provides comfortable support and a flattering fit.
Instead of trying to squeeze the body into the swimwear, Beyond Control swimwear hugs your body for a fluid, comfortable fit. Also known as "fluid fit"; it smooths out the curves and is soft to the hand but hugs the body.
Compression Swimsuit Brand #8: Skims Swim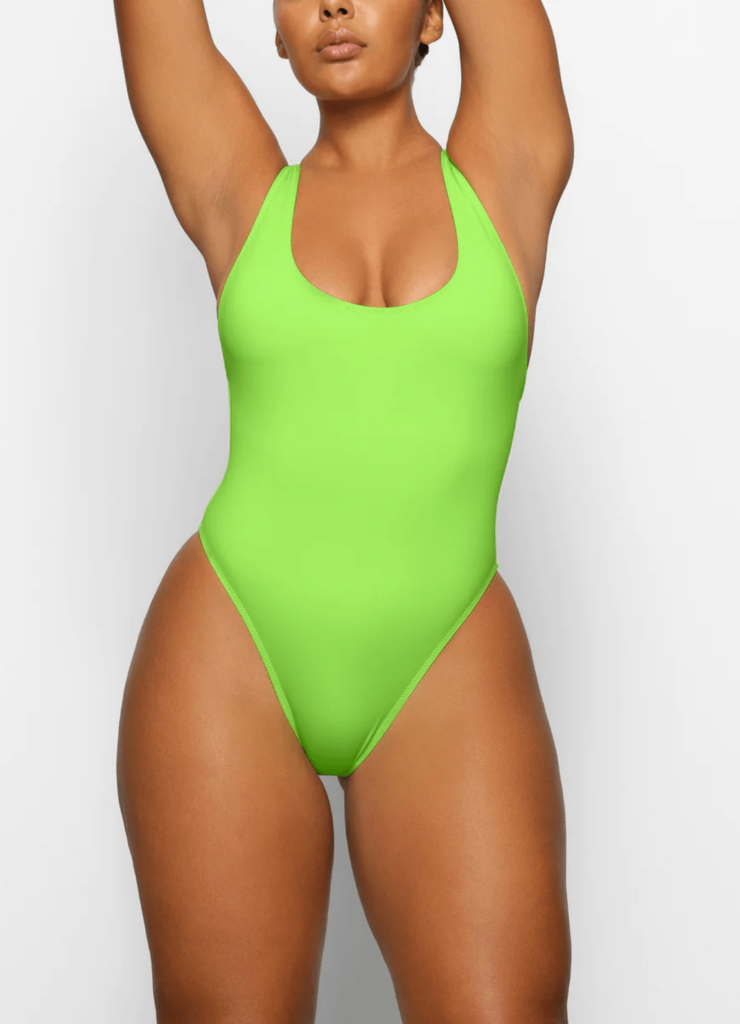 Where to Buy: Skims.com
Price Range: $36 – $118
Skims products are known for their body-hugging fit that contours to your natural curves, helping to smooth out any lumps or bumps and giving you a more streamlined silhouette.
And the Skims shaping swimwear line provides exactly that. The design combined with the materials used in the fabric will smooth and support your body so you can feel comfortable and confident while at the pool or beach.
Compression Swimsuit Brand #9: Miracle Suit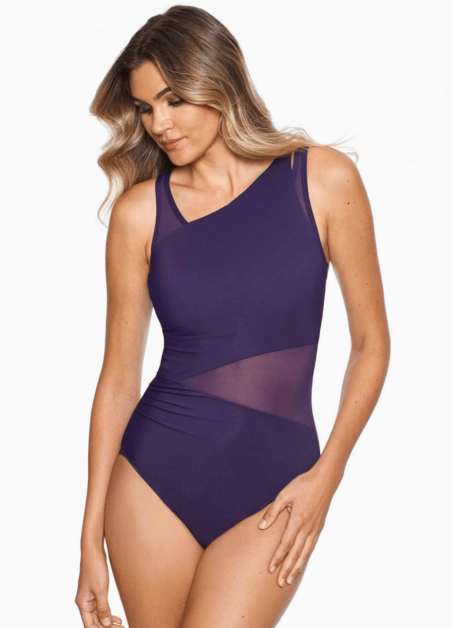 Miraclesuit comfortably contours, shapes, slims and firms the body without constricting movement so you can spend more time relaxing and less time worrying about what you look like in a swimsuit.
The Miraclesuit® fit, form and function begins with their unique and innovative fabric, Miratex®, which delivers three times the control of ordinary swimwear fabrics, without relying on inner linings and constrictive control panels to shape and trim. The high concentration of Lycra spandex means that Miraclesuit will keep its shape.
Compression Swimsuit Brand #10: Vuori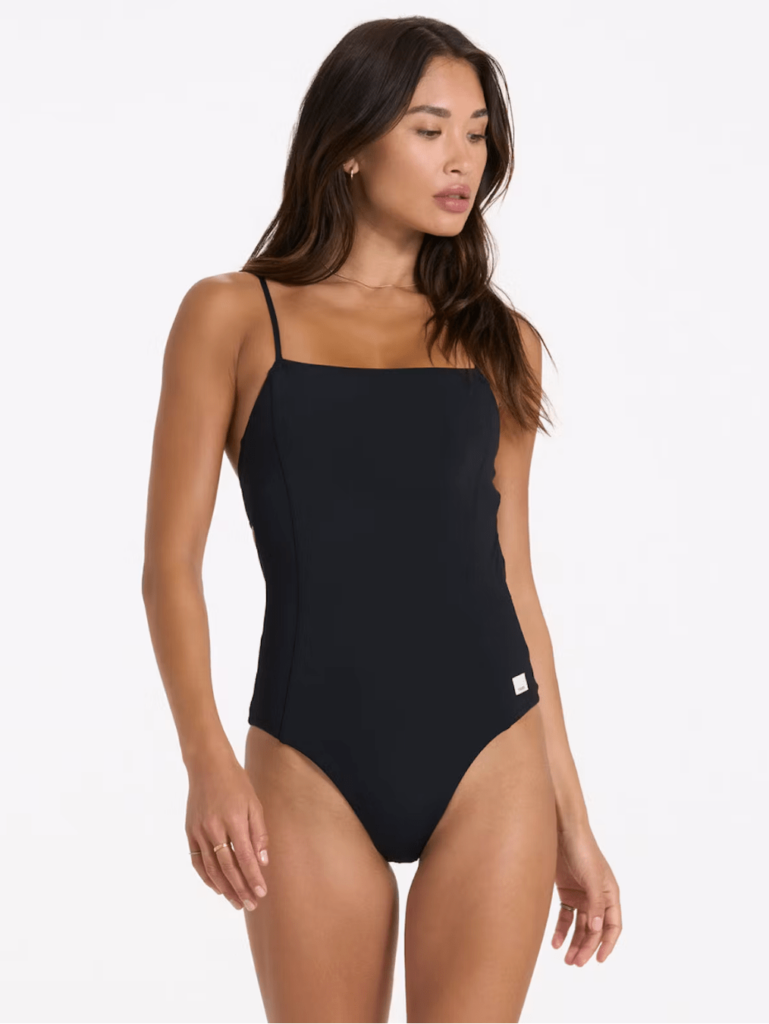 Where to Buy: Vuori.com
Price Range: $68 – $128
Vuori swimwear uses a stretchy and supportive performance fabric designed to provide compression and hold everything in place so that you can feel confident and comfortable.
The fabric used in these swimsuits is specially engineered to slim and shape your body, giving you a more streamlined silhouette. Whether you're swimming laps or lounging by the pool, Vuori swimwear will keep you feeling secure and confident.
Final Thoughts on Shopping for the Best Compression Swimsuit
We understand that most of these compression swimsuit brands in our lineup are not budget-friendly. However, it may end up being an excellent investment if it turns out to be the swimsuit of your dreams and makes you feel confident and comfortable!
If you are debating whether you should splurge on one of these amazing swimsuit brands then you can feel rest assured knowing that they have 100% free returns in case the swimsuit does not live up to your expectations. Cheers!