This post contains affiliate links. Read the full disclosure here
10 Highly Rated Halara Shorts
In case you've been living under a rock, there is a newish (estd. 2020) athleisure wear brand, Halara, that has been taking social media by storm. In this article, we will focus on Halara shorts, in particular.
Halara is very consistent in its overall brand and style. Everything falls under the athleisure wear category, meaning their products can be worn casually and actively. The overall style is simple, including clean lines, beautiful colors, and buttery soft fabrics.
The Halara brand has an effective technique of advertising…highlighting just a few hot items at a time. Based on their advertising, you would think that they didn't have a wide selection, but you would be wrong! They have a HUGE selection. However, many of their products look very similar and have similar names, so it can be confusing.
Halara: The Pros
Selection: Halara has a vast selection. Whatever you are looking for, they will have it. I appreciate how they cater to different body types as well. Whether you have a large bust, are plus + curved, or are on the taller side, they have different versions of the same piece to cater to you.
Colors: I love their colors. They have a wide variety of both neutral and rich colors that are all subtle in their tone and shade.
Reviews: According to SiteJabber, Halara has an average rating of 4.51 stars (out of 5) based on 40,346 reviews. Consumers satisfied with Halara most frequently mention customer service, a great experience, and free shipping. Halara ranks 9th among Women's Clothing sites.

Sales: As far as their price point – Halara is middle of the road. However, they always have sales and promotions. In their sales tab, they always have a wide variety of BOGO items, flash sale items (15% – 80% off), 3 for $29.7, as well as the "In My Feels" category, which gives 20%-40% off when you purchase 2-4 of any item.




Halara gives their new customers the opportunity to play the spin-the-wheel game to receive an additional discount or prize.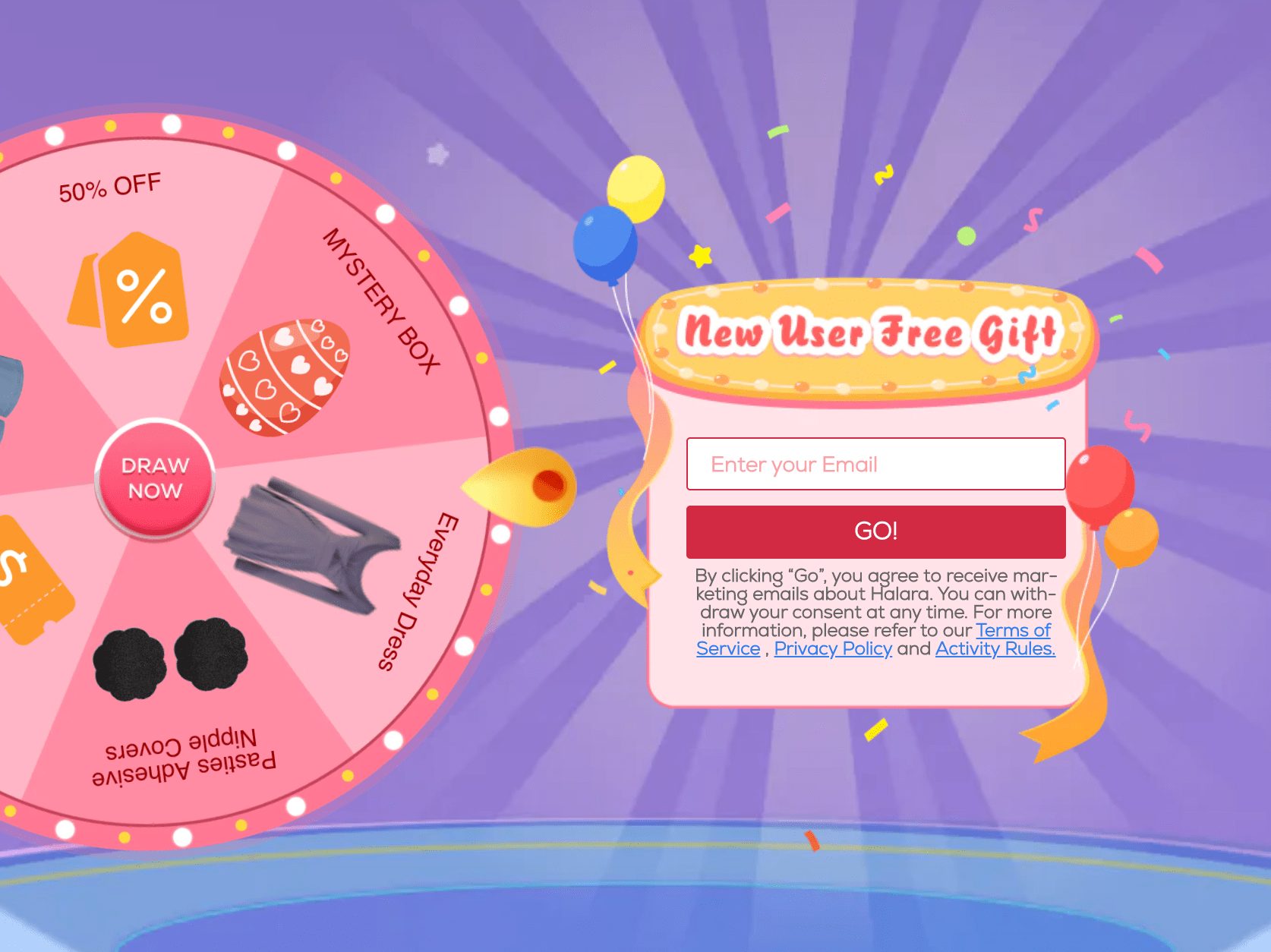 Fabrics: The fabrics are absolutely on point. They are soft, stretchy, high quality, and buttery, and now they offer a pet hair-resistant fabric.
Most of their products contain nylon, elastane, or a combination of the two, which will give you that buttery soft, stretchy, yet supportive feel (think lululemon).
Halara: The Cons
Shipping: I wish they could get their shipping game down. If you are used to Amazon Prime, then this will annoy you. You will have to wait 1-3 weeks for your items to be shipped to you since they all come from China. Booooo!
Selection is Overwhelming: Depending on the type of person you are, this could annoy you. I don't have time to browse through all of Halara's shorts pages. I wish they would narrow down their selection to make the shopping experience easier and not so time-consuming, confusing, and overwhelming.
Product Names are Confusing: I know this sounds like a weird negative, but I wish the names were more memorable instead of simply having the name be an exact description of the product.
No Stores: I SO which Halara had physical store fronts (think lululemon or Athleta) where you could try their products first hand to get a better look and feel before making a purchase.
Returns: A few negative reviews complained about the pricey cost to return any items and the overall hassle to do so.
Trending: Top 6 Lululemon Pace Rival Skirt Dupes That You Will Love
---
10 Highly Rated Halara Shorts
Now that you are well versed in the Halara brand, let's simplify things by focusing on just the Halara shorts. After scouring through Halara's hundreds of different shorts, Lux You Lifestyle has narrowed it down to 10 of the most highly rated Halara shorts (so you don't have to).
---
Halara Shorts: Pick #1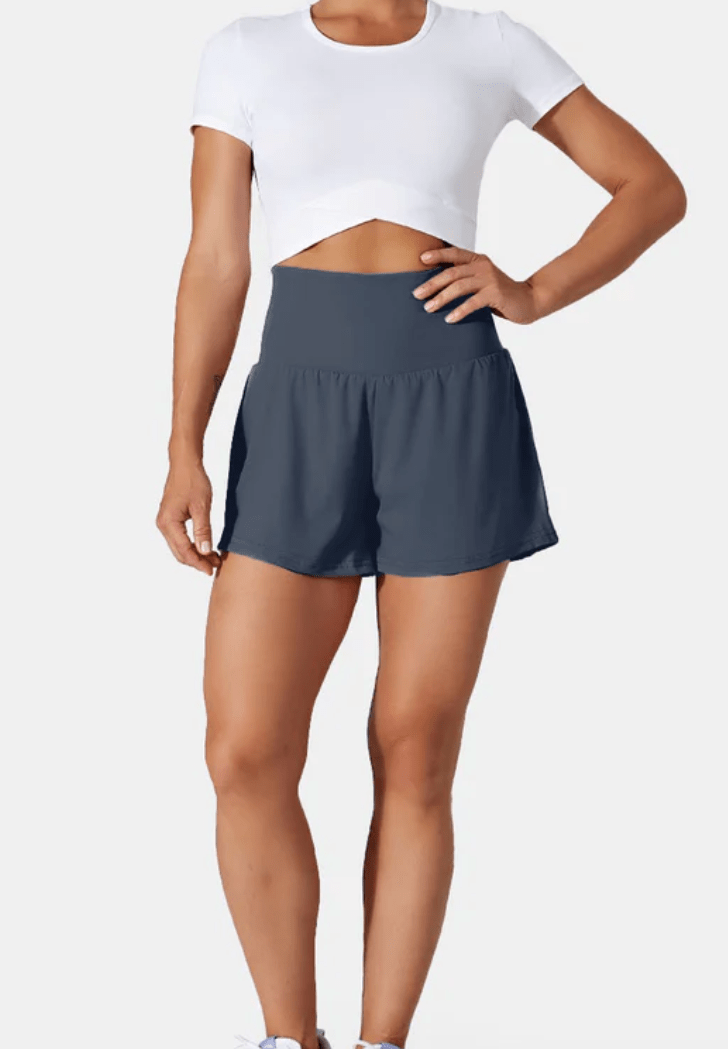 What Customers are Saying:
What customers love most about these shorts is how comfortable they are. One customer claimed they were the most comfortable things she'd ever put on her body. Customers also love the high waistband that is smooth and comfortable.
There were a few negatives regarding these Halara shorts. The main negative is that the outer layer of the shorts isn't as "flowy" as the pictures entail. A lot of customers claim that they run big. A few customers complained that the waistband is soft and comfortable but not as "supportive" as they would have liked.
---
Halara Shorts: Pick #2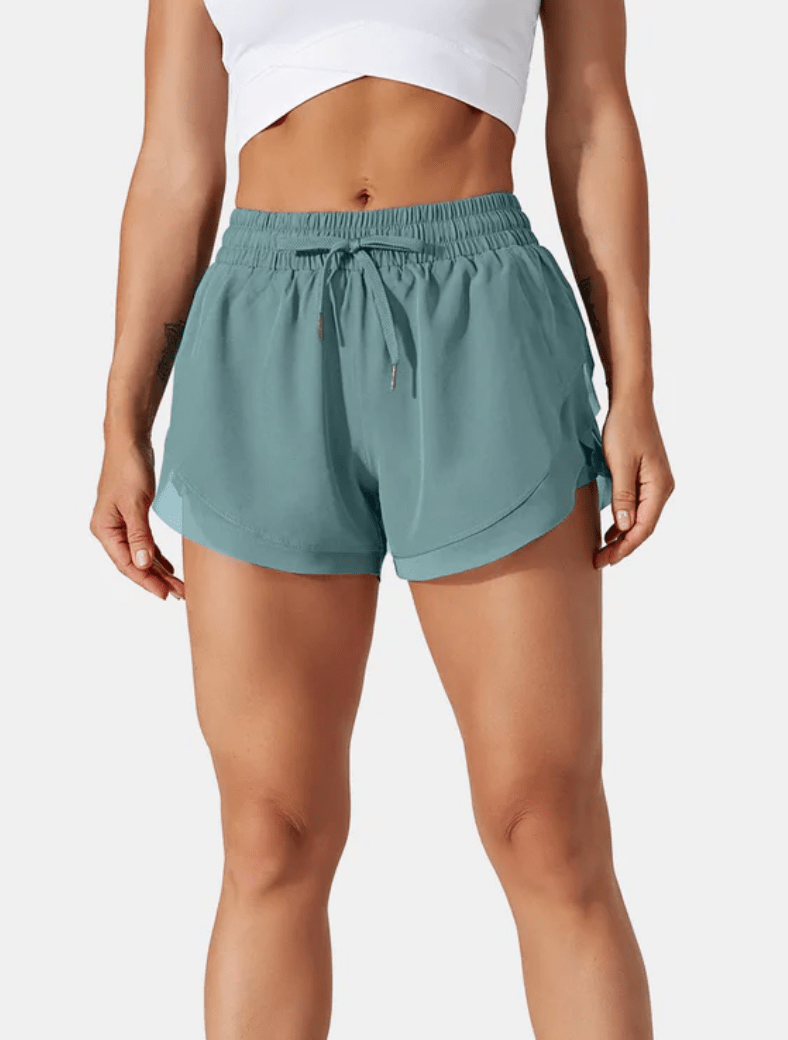 What Customers are Saying:
The overall consensus of these Halara shorts is pretty positive. The main features that customers love are the comfort and breathability. These shorts are great for working out since they aren't too short. Customers love how silky and soft the liner is. Many customers claim these Halara shorts look precisely like they do in the pictures.
There were a few negative reviews on these Halara shorts. Some customers thought they ran too big. More petite girls complained that they didn't fill out their thighs enough. A few customers also complained about the mesh appearing unfinished.
---
Halara Shorts: Pick #3
What Customers are Saying:
Customers also had many great things to say about these Halara shorts. The main feature that customers enjoyed was the super soft high waistband that pairs perfectly with crop tops. The mesh outer layer is very breathable. The length is perfect…sexy but not too revealing.
A few negative reviews on these mesh Halara shorts were that the waistband could be more supportive. These mesh Halara shorts run big as well. Petite women complained that the outer mesh layer is looser than the pictures show (since their booties and thighs didn't fill them out).
---
Halara Shorts: Pick #4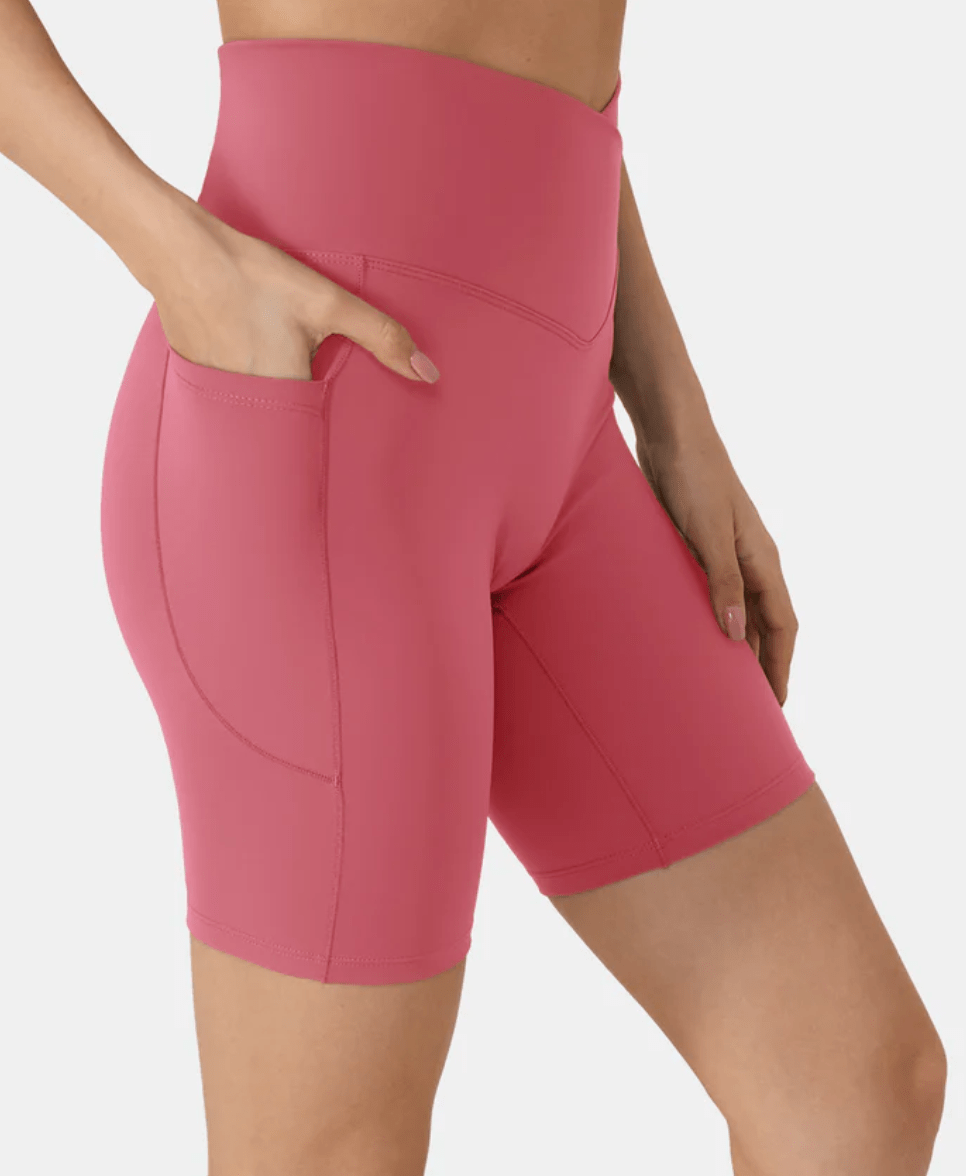 What Customers are Saying:
Customers are LOVING these Halara biker shorts. The main feature they are loving is the crossover waistband, which seems to be incredibly slimming yet makes you look curvy at the same time. Customers also love the buttery soft material and pet hair-resistant fabric that works wonders for anyone with or who works with pets.
The only complaints about these popular Halara bike shorts were that the material is "thin," and some mixed reviews on the sizing. Some customers claimed they ran too big, but others said they ran on the small side.
---
Halara Shorts: Pick #5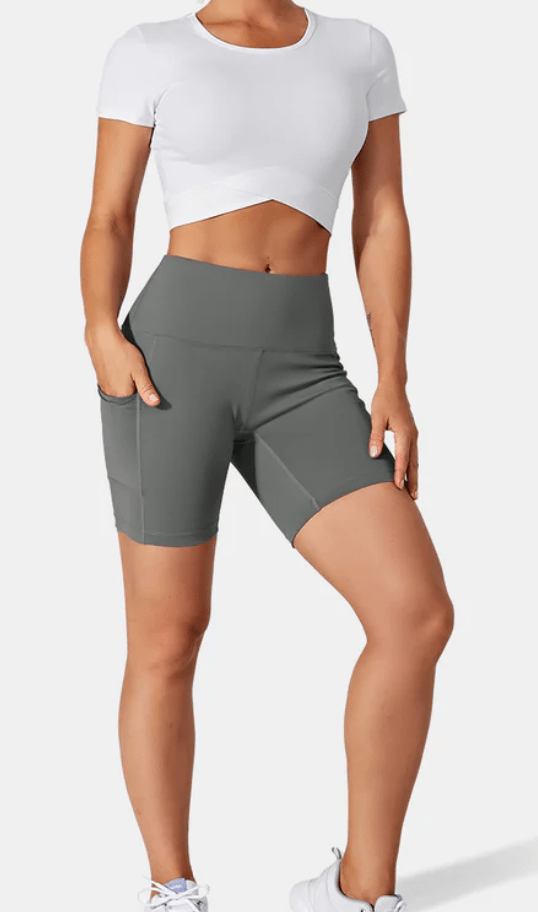 What Customers are Saying:
Customers are loving these Halara bike shorts as well. They love the soft yet thick material. Customers also love pockets that hold a phone perfectly while working out or running.
Some customers complained that they ran a bit tight and to size up.
---
Halara Shorts: Pick #6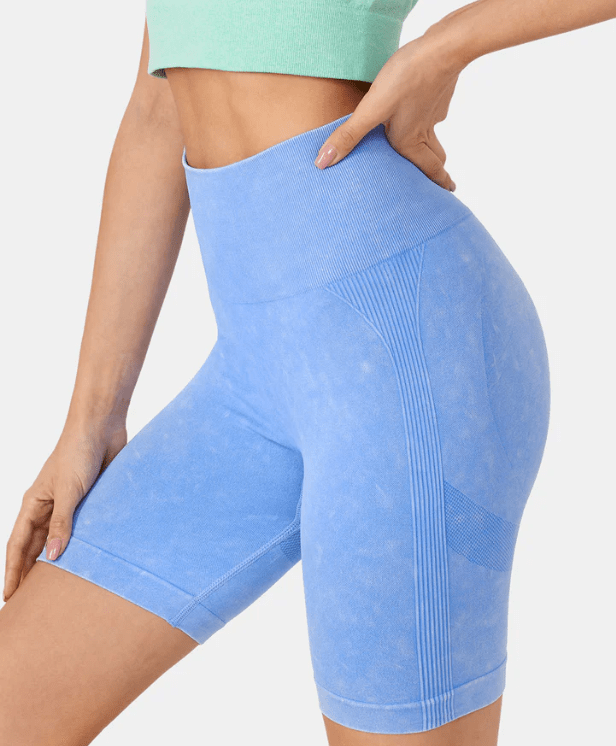 What Customers are Saying:
These seamless Halara biker shorts only have 2 reviews so far, but they are both 5 stars. One customer loved how stretchy they are, and the other review raved about the overall comfortability.
What I enjoy about these biker shorts is the ribbed waistband that is smoothing and comfortable. I also love the slightly rouched seam between the cheeks that creates a lifting effect. Oh…and the colors are gorgeous!
---
Halara Shorts: Pick #7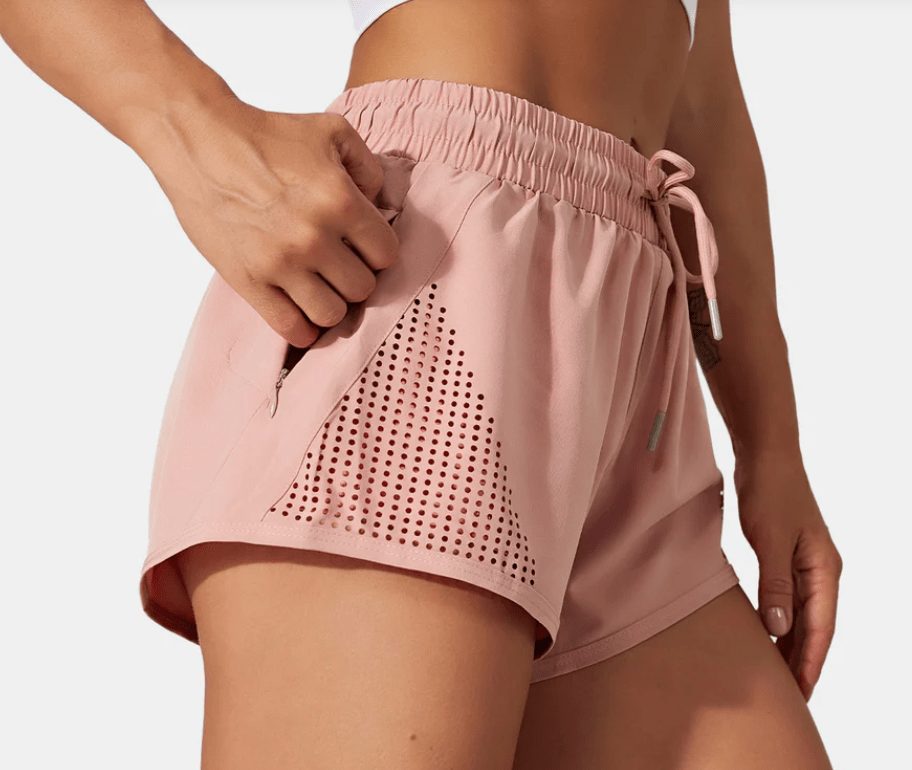 What Customers are Saying:
Customers are loving the comfortability of these Halara shorts. They are very soft, lightweight, and breathable.
According to customers, they run on the smaller size and fit tighter (and shorter) than the picture shows. That being said, I would recommend sizing up.
---
Halara Shorts: Pick #8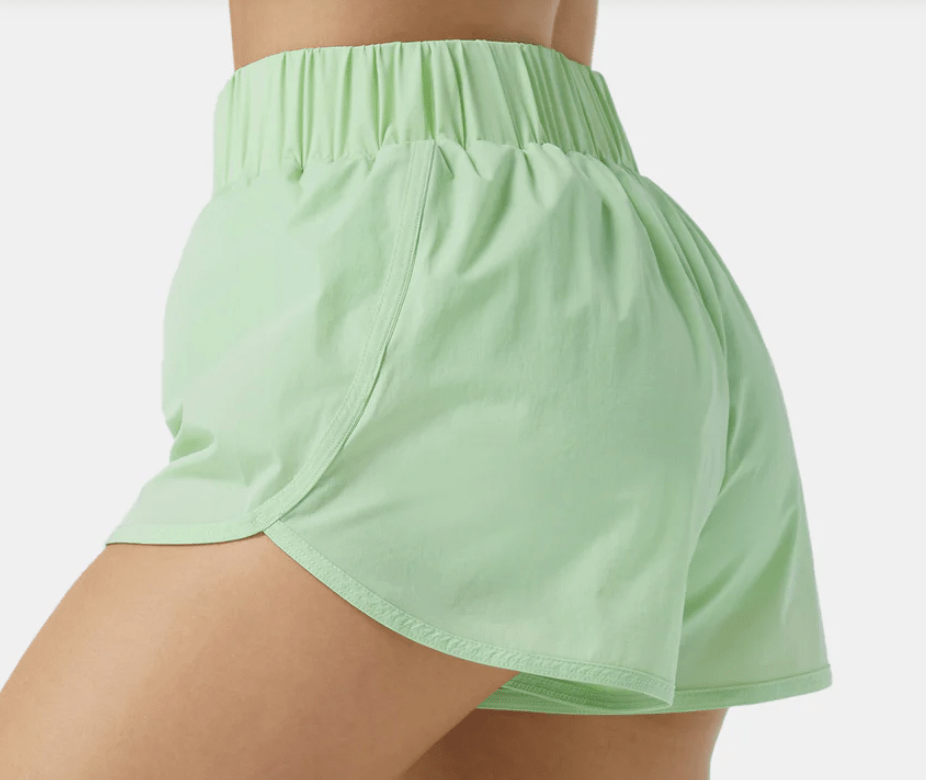 What Customers are Saying:
These Halara shorts live up to their name: "casual shorts" because they are meant more for lounging around the house or hitting the beach. They are not great for workouts out because the material is very thin, they are very short, and there is no lining, so you won't get the coverage or support you would need for squats, running, etc.
Another issue was the size…be sure to size down as they tend to run big.
---
Halara Shorts: Pick #9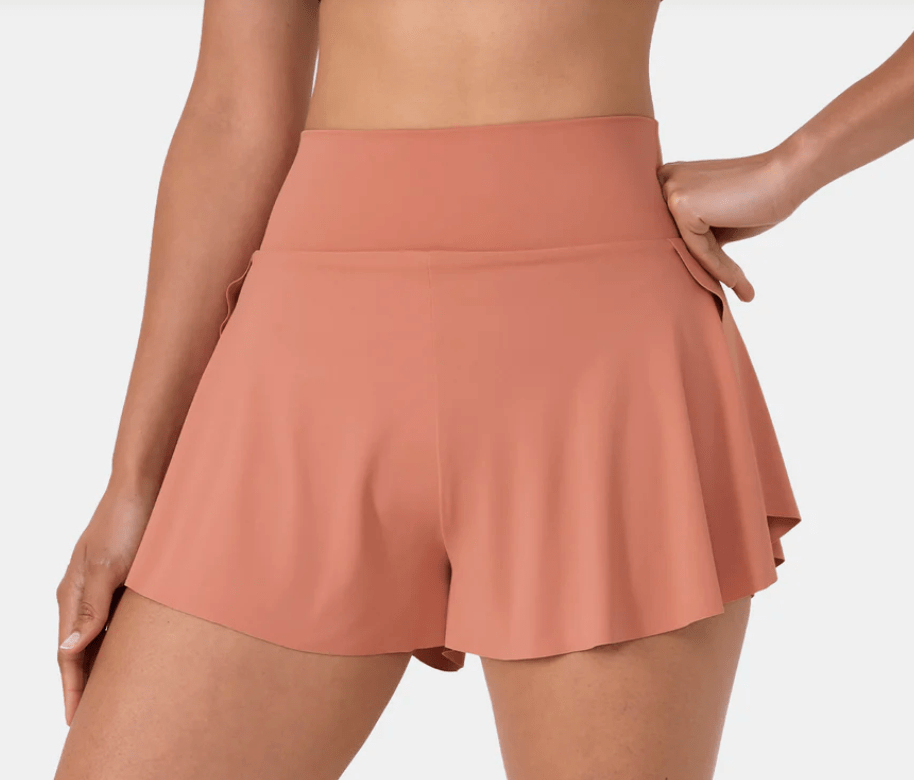 What Customers are Saying:
These flowy Halara shorts enhance your curves and flatter your legs. You can easily dress these shorts up since they look similar to a skirt.
A few negatives were that they run big, the liner isn't the same color as the outer layer, and it is more "flowy" than pictured.
---
Halara Shorts: Pick #10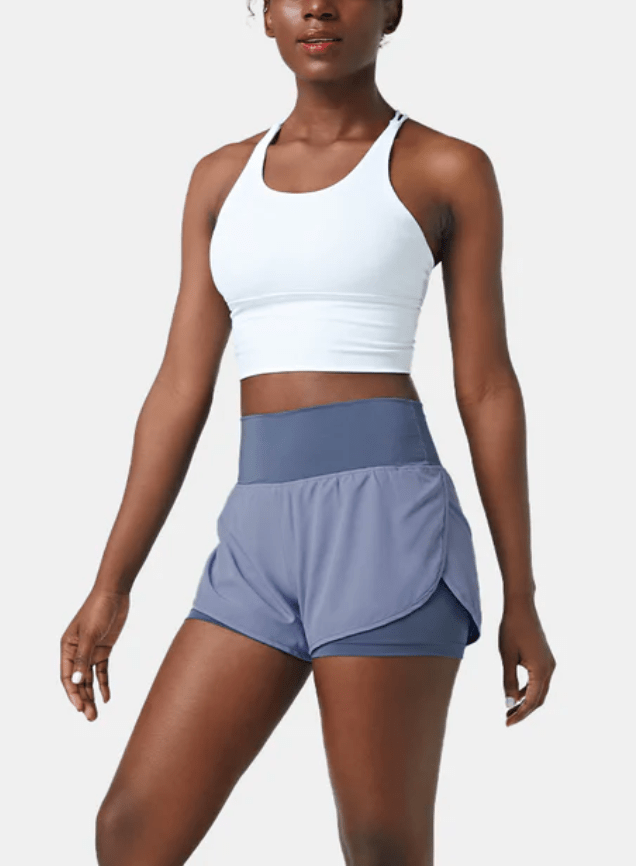 What Customers are Saying:
The consensus from all of the reviews on these Halara shorts was pretty positive. Customers love that the waistband forgives any muffin top issues since it is super soft and comfortable, giving you shape without being too restrictive.
Several customers raved about these Halara shorts being the perfect length…not too short where your cheeks hang out.
The negative reviews of these Halara shorts were that they run big (so size down) and that the undershorts are too long.
---
Halara Shorts: Are they Worth the Hype?
Halara shorts are most definitely worth the hype. Customers love their flattering designs, buttery soft fabrics, and beautiful colors.
The key complaint across the board regarding Halara shorts was the inconsistent sizing. I would recommend sizing down.