Summer is almost here, and that means it's time to hit the beach or pool to soak up that sweet sweet sun! But let's face it, finding the perfect swimsuit at a reasonable price can be challenging. If you've been on social media in recent years then I'm sure you've seen the popular Left on Friday Swim brand. Theirs swimsuits are stylish, simple, classy, comfortable, and sexy. However, quite expensive.
Not everyone has the budget to splurge on designer brands like Left on Friday swim. That's where alternatives and dupes come in – similar yet much more affordable products that mimic the look and feel of of the original designer product you desire (without breaking the bank).
So, if you're on the hunt for flattering, stylish, and affordable swim suit options, then check out our lineup of the top 12 Left on Friday Swim dupes!
What Makes Left on Friday Swim So Great?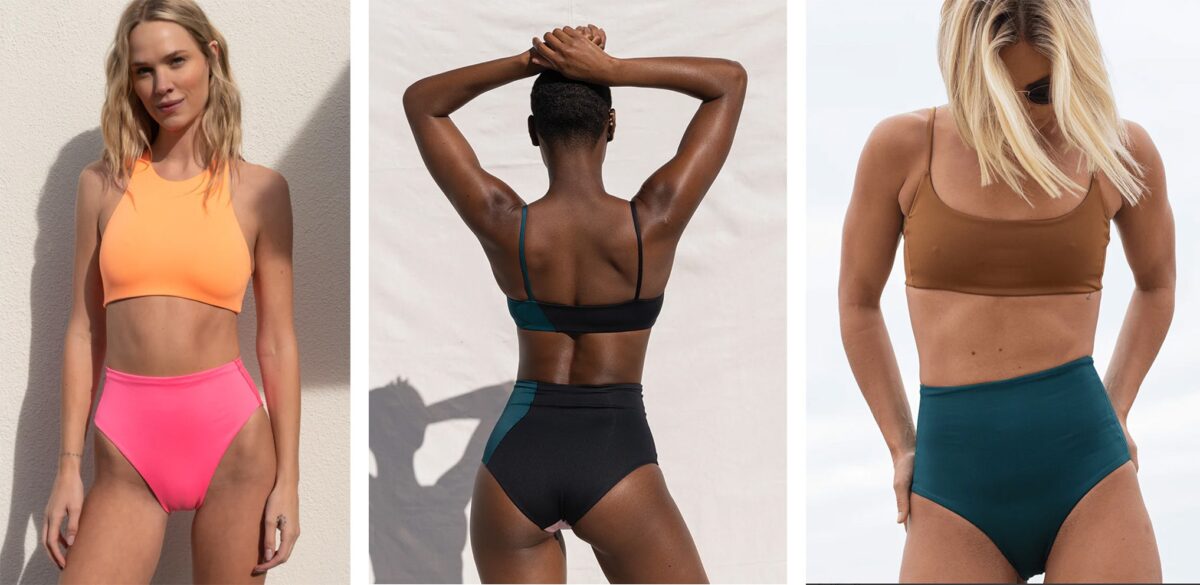 ATTENTION TO DETAIL: Each swimsuit is designed with the utmost care, ensuring that it not only looks good but also fits perfectly. Plus, they are designed to be both comfortable and functional. Whether you're lounging by the pool or taking a swim in the ocean, these swimsuits will keep you looking and feeling great.
VERSATILITY: One of the best things about Left on Friday swim is their versatility. They are perfect for a day at the beach, a pool party, taking your kids to the local pool, or even as a statement piece for your next vacation. They are easy to mix and match with other accessories, such as hats, sunglasses, and cover-ups, to create a complete beach-ready look.
FABRIC/MATERIALS: The materials that Left on Friday swim uses in their fabrics is exactly what you want in a swimsuit! They combine just the right amount of nylon, polyester, and lycra to give you the perfect amount of stretch and compression. Left on Friday swimsuits keep their shape when dry AND wet, which is very hard to find in a swimsuit!
Related Article: 12 Best Swimsuits for Moms Based on Body Type (Under $40)
Here's the Catch…THEY ARE EXPENSIVE AS HELL!
So all of that sounds great. Sign me up! However, these swimwear pieces are not easy on the wallet. Each bottom will run you a whopping $85 and each top another $85. With tax…that's almost $200 for a small little swimsuit. No thanks.
Lucky for you, we scoured Amazon so you don't have to and we were able to round up 12 left of Friday dupe swimsuits that are VERY SIMILAR to the original. From from flattering tops to booty lifting bottoms, these Left on Friday dupes are the perfect way to elevate your beachwear game without sacrificing your budget.
So, whether you're planning a beach vacation or just want to soak up some rays by the pool, check out these affordable and stylish Left on Friday dupe swimsuits and get ready to slay this summer season!
Left on Friday Hi Tide Bottom Dupe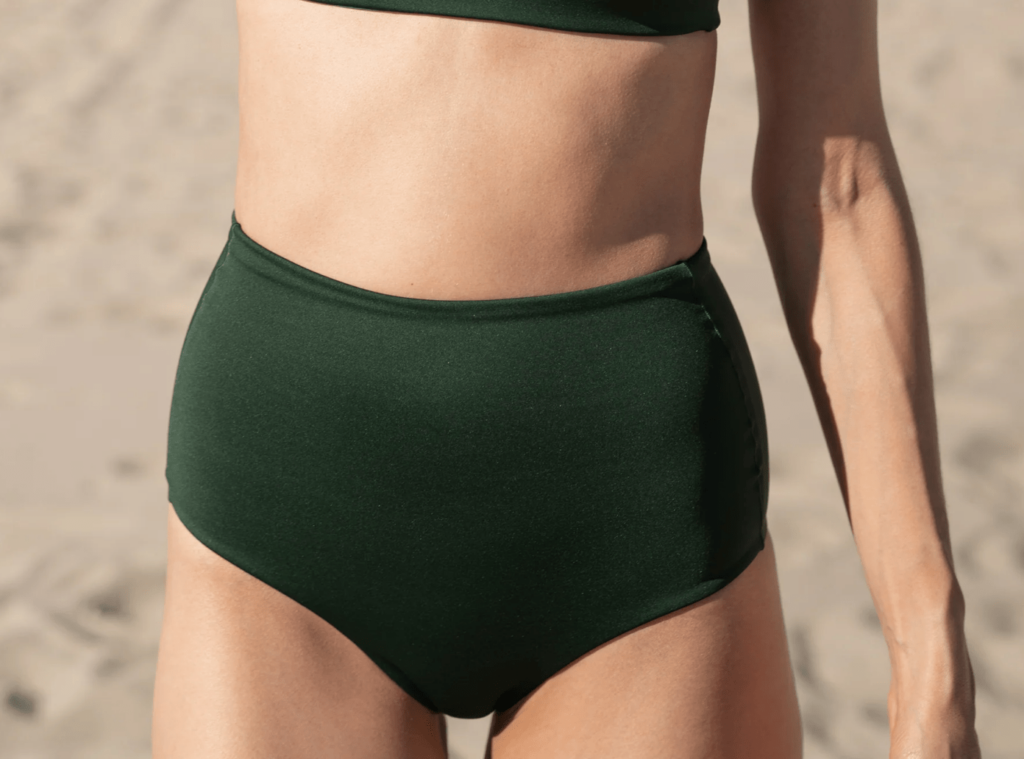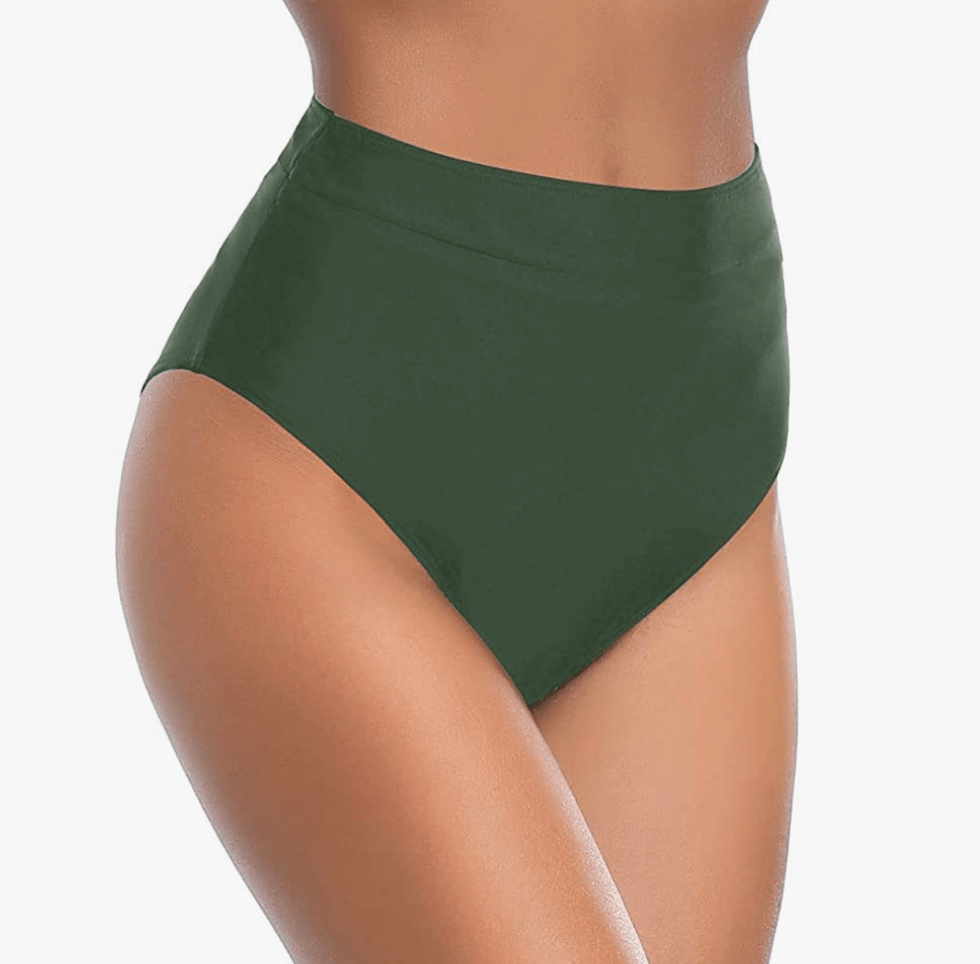 Holipick High Waisted Bikini Bottoms
82% nylon / 18% spandex
XXS – 22 plus / 23 colors
High cut/high waist
Lined
Cheeky
Runs big – size down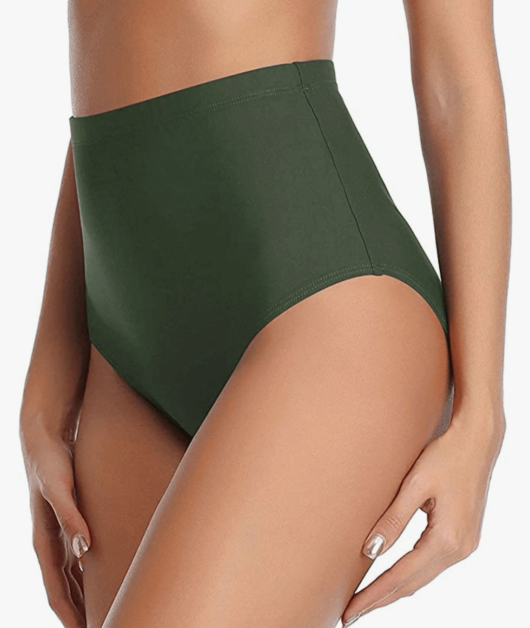 Tempt Me Retro High Waisted Bottoms
82% nylon / 18% spandex
XXS – 22 plus / 24 colors
4.3 out of 5 stars
High quality material – smoothing
Great tummy control without digging in
Left on Friday Hi Hi Bottom Dupe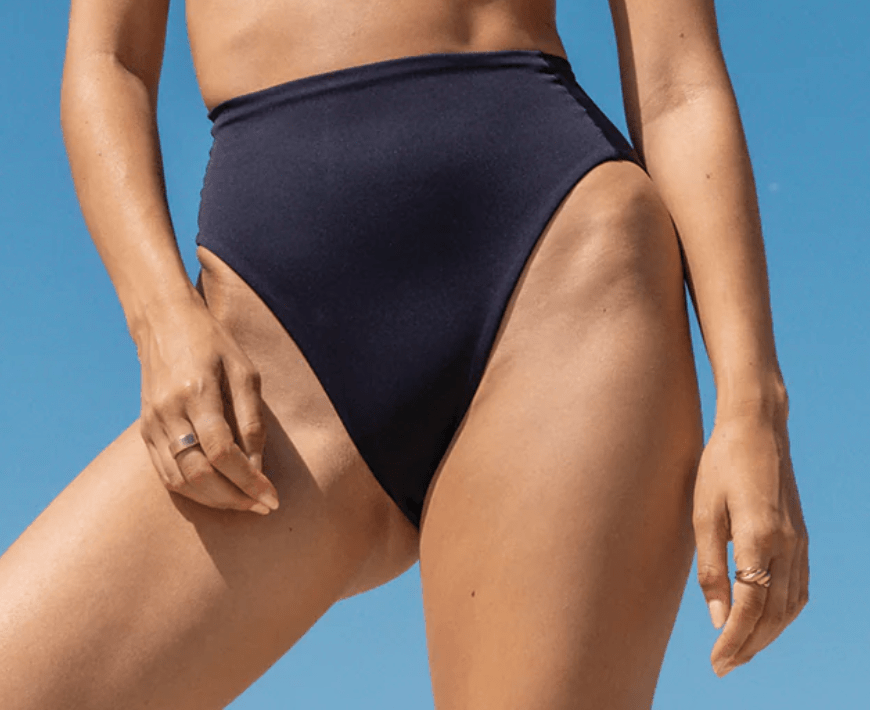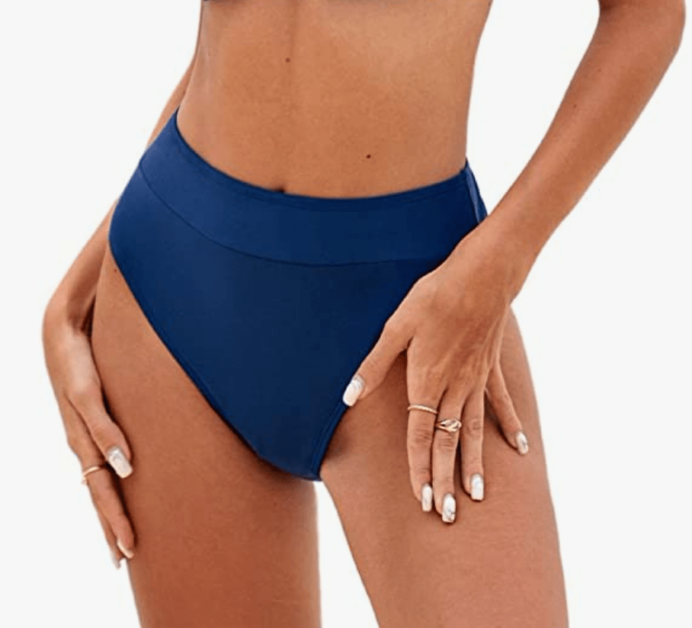 CUPSHE Bikini Set
80% nylon / 20% spandex
Includes matching bikini top
XS – XL / 1 color – navy
High cut/high waist
5 stars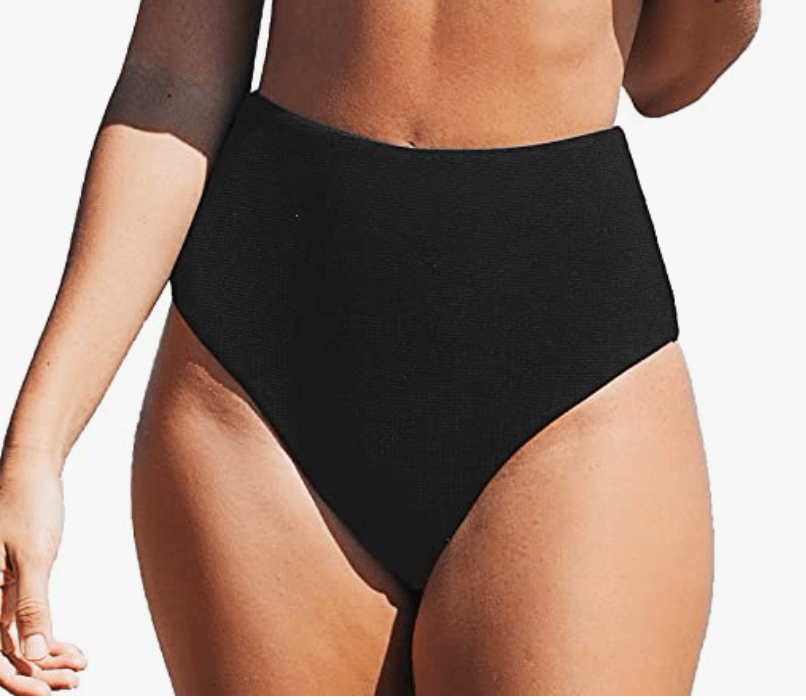 CUPSHE Two Piece Bikini Set
$32.99 ON AMAZON (includes matching bottoms)
91% nylon / 9% spandex
XS – Med / 1 color – black
High quality material
Flattering ribbed texture
Great coverage
Runs small – size up
Left on Friday Dip Bottom Dupe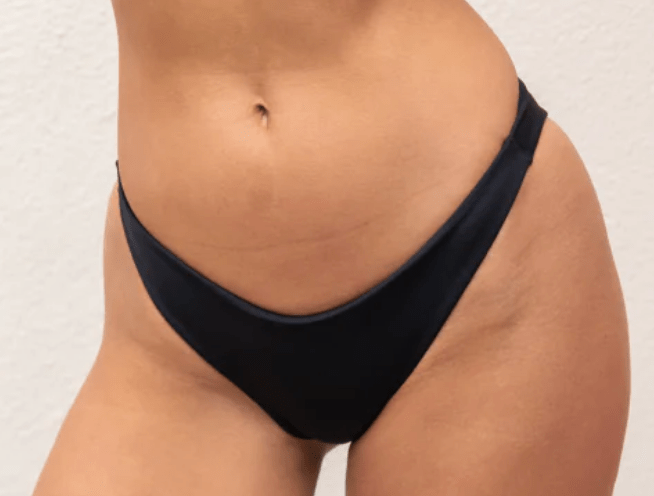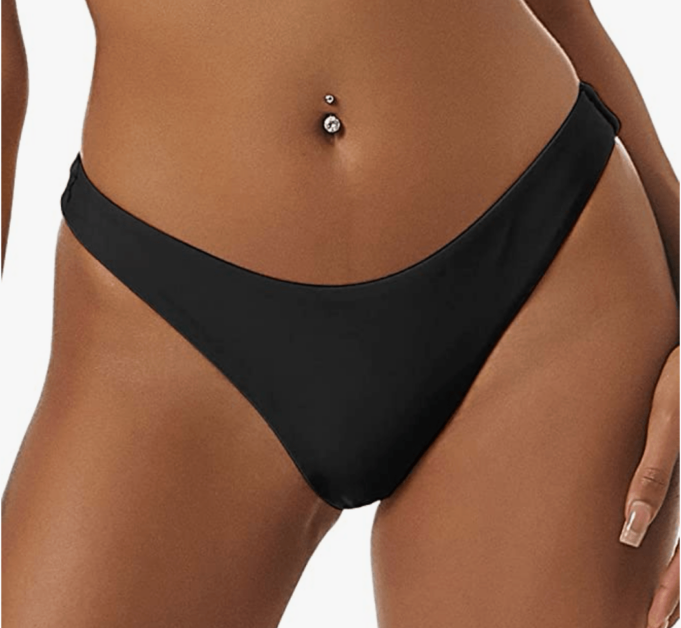 ZAFUL High Cut Bikini Bottom
82% nylon / 18% spandex
S – XL / 6 colors
Mid-waist
High leg openings – elongates legs
Cheeky bit not too cheeky
4.2 out of 5 stars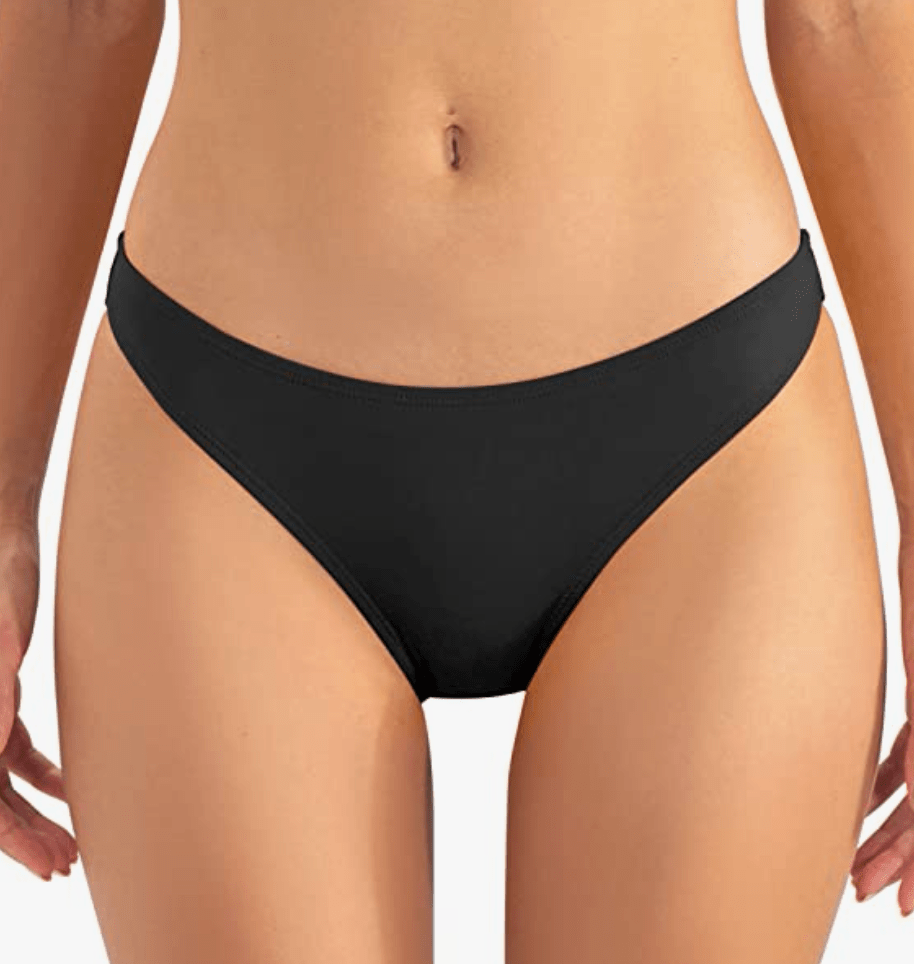 Beautikini Brazilian Cut Bottoms
85% nylon / 15% spandex
XS – XXL / 6 colors
Low – mid waist
High leg – elongates legs
Cheeky but not too cheeky
4.3 out of 5 stars
Left on Friday Sunday Top Dupe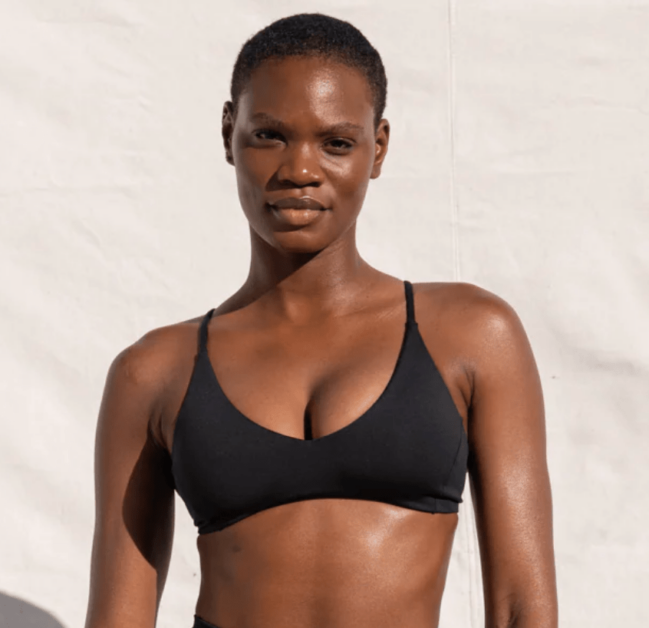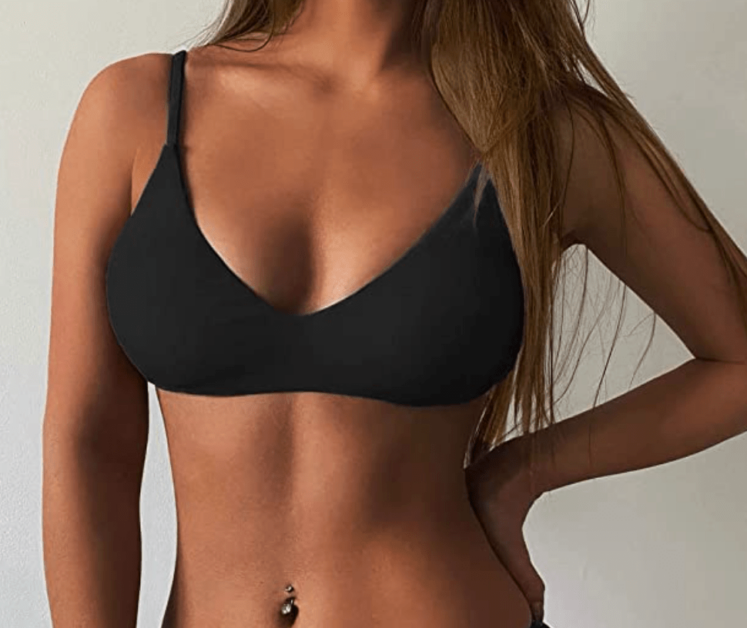 ZAFUL Spaghetti Strap Bralette Bikini Set
$42.99 ON AMAZON (includes bikini bottoms)
Nylon /polyester / spandex
S- XL / 18 colors
Adjustable straps
Great quality material
4 out of 5 stars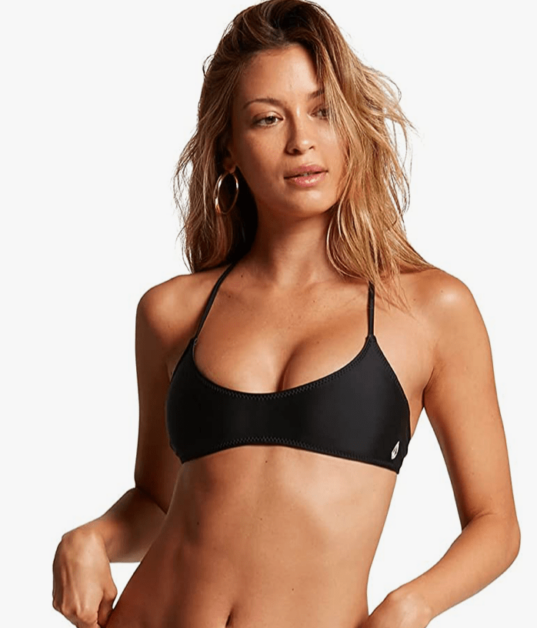 Volcom Scoop Neck Bikini Top
78% nylon / 22% elastane
XS – XXL / 2 colors
Adjustable straps
Runs small – size up
4.3 out of 5 stars
Left on Friday Sweet Victory Top Dupe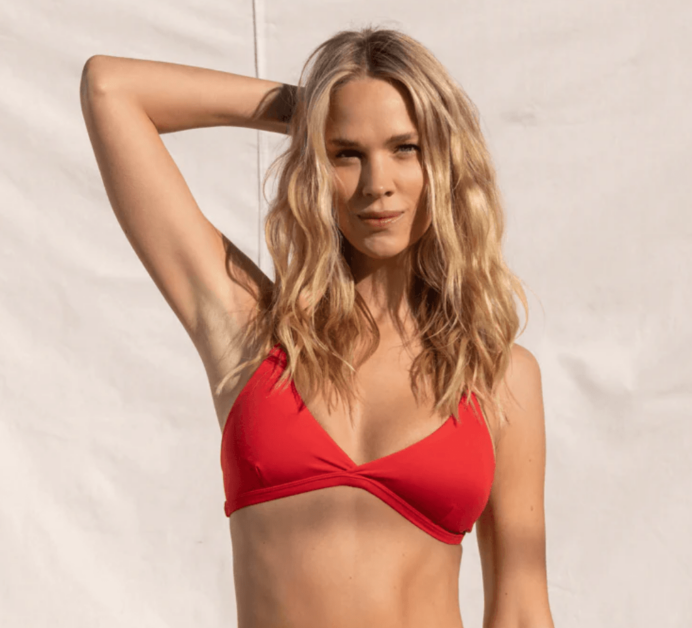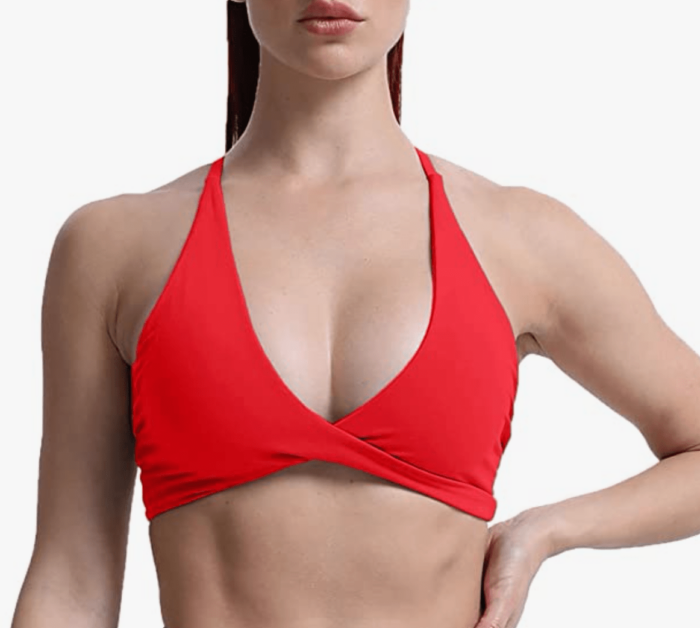 Aoxjo Backless Adjustable Sports Bra
75% nylon / 25% spandex
Adjustable straps
Great side boob coverage
Has a push-up effect
4.6 out of 5 stars
Very flattering on smaller boobs
Excellent reviews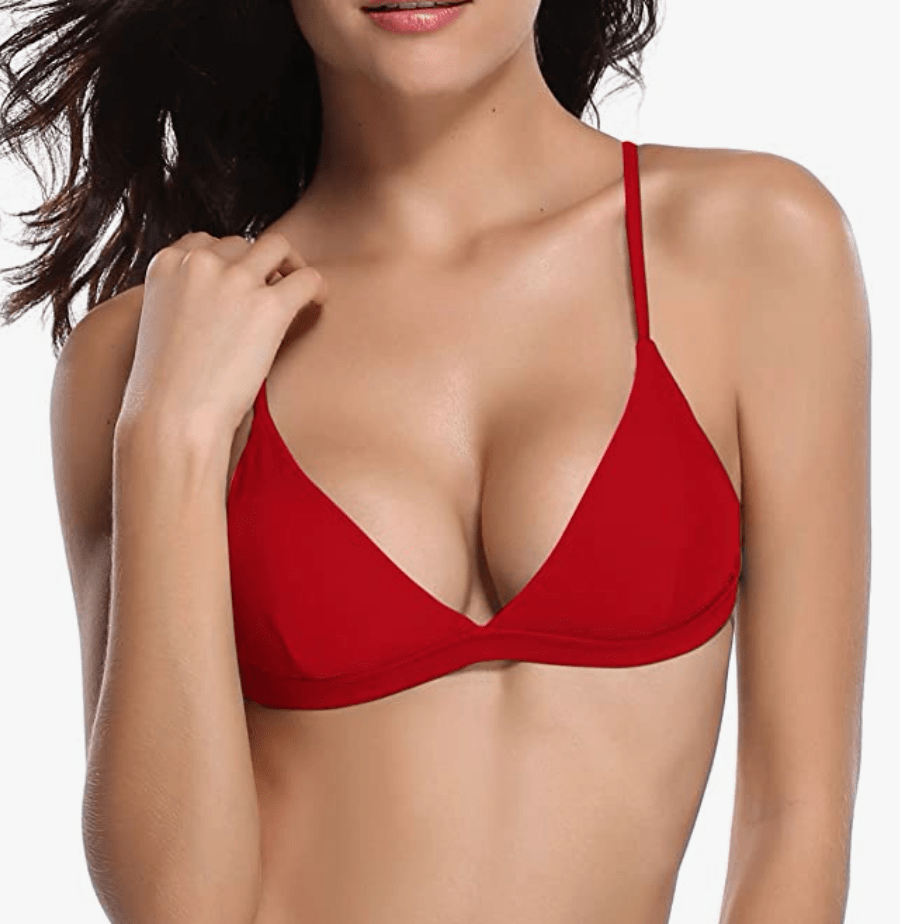 SHEKINI Adjustable Bikini Top
85% polyester / 15% spandex
S – XL / 4 colors
Adjustable thin straps
3.9 out of 5 stars
Revealing – side boob exposure
Runs small – size up
Left on Friday Pool Days Top Dupe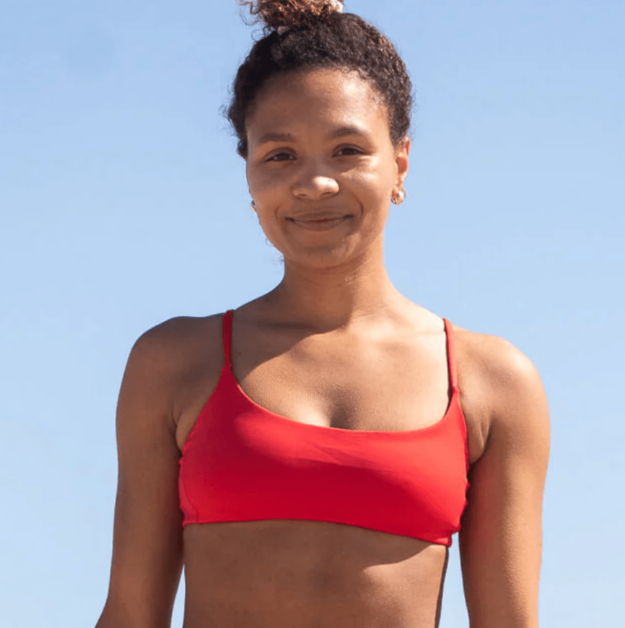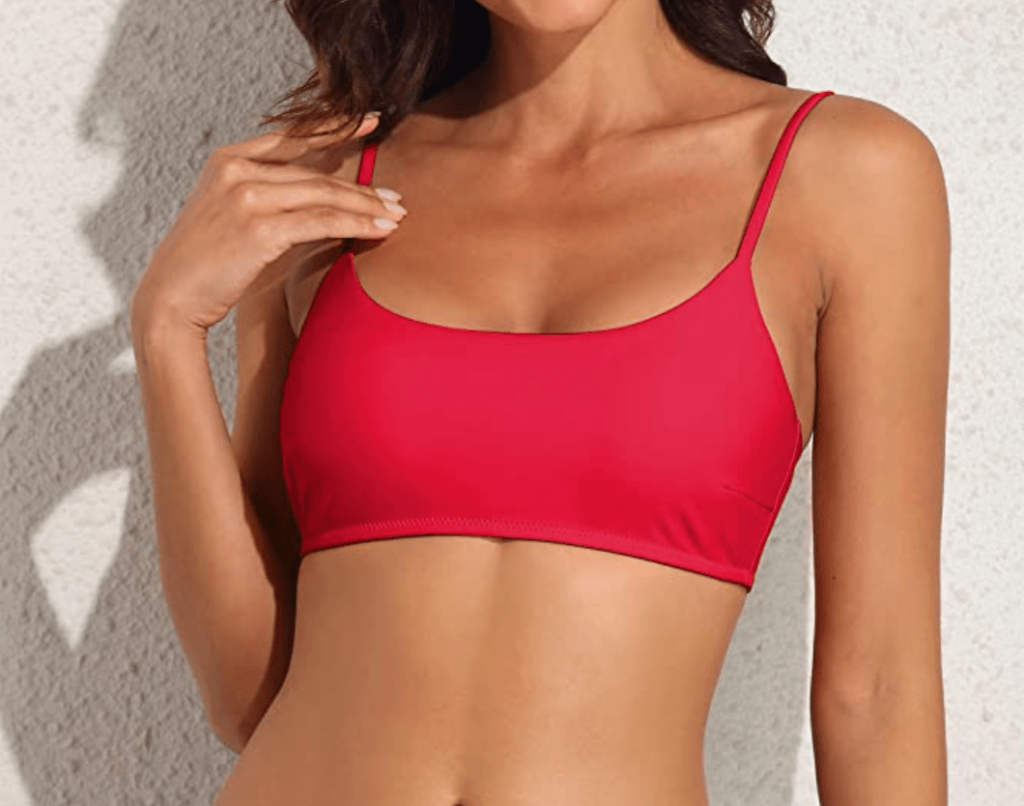 AVOVER Scoop Neck Bikini Swimsuit
$27.99 ON AMAZON (includes matching bottoms)
82% nylon / 18% spandex
S – XL / 7 colors
Good support and coverage
Adjustable straps
Runs big – size down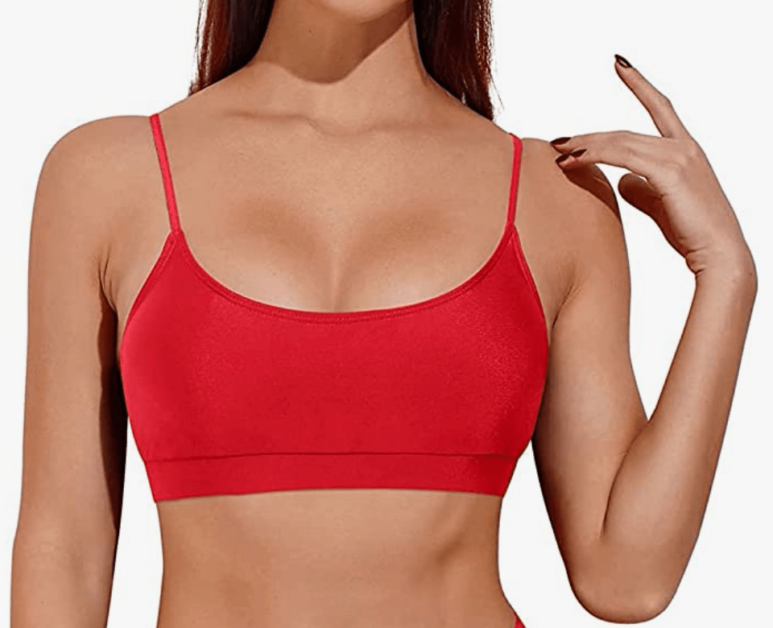 Tempt Me Two-Piece High Waist Scoop Neck Bikini
82% nylon / 18% spandex
XXS – 22 plus / 17 colors
Adjustable straps
4.3 out of 5 stars
Very supportive, high quality Left on Friday dupe
Left on Friday Heat Wave Top Dupe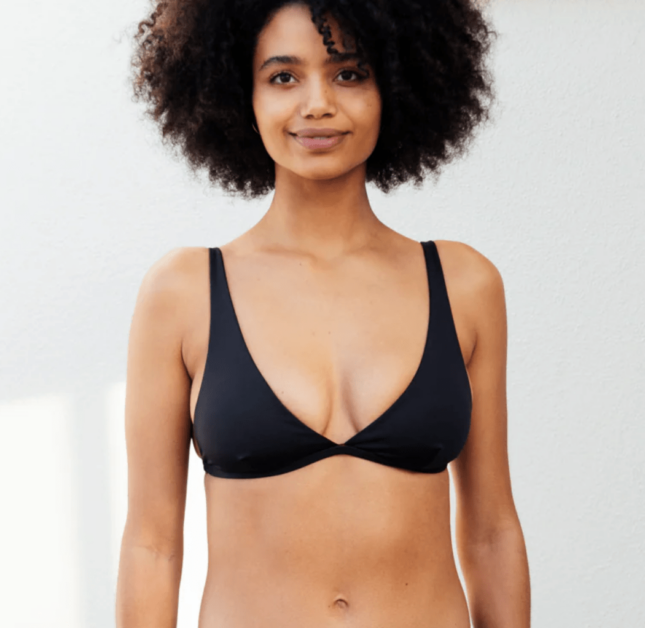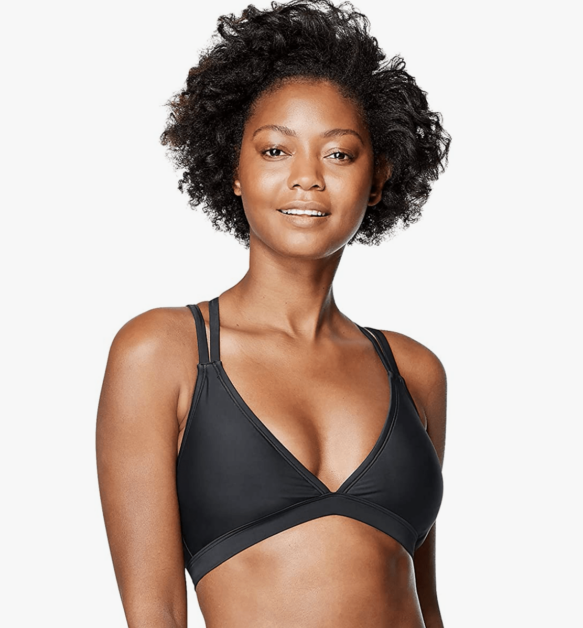 Speedo Triangle Bikini Top
80% nylon / 20% spandex
XS – XL / 8 colors
UPF 50+ sun protection
Chlorine and chlorine resistant
4 out of 5 stars
Pull on closure
High quality and supportive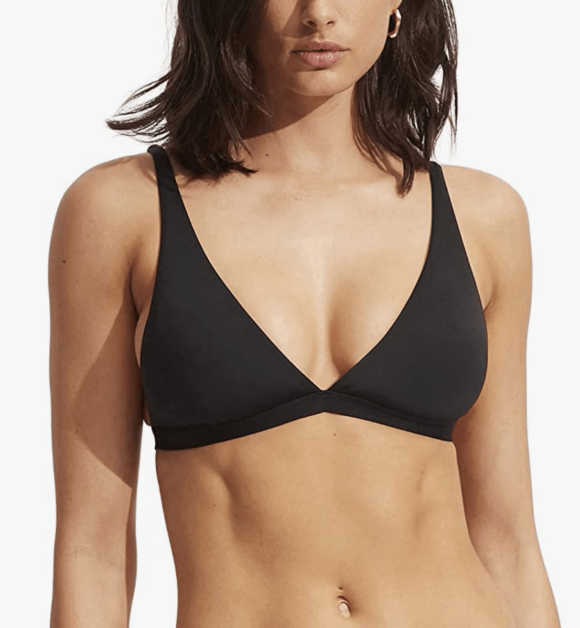 Seafolly Longline Triangle Top
87% recycled nylon / 13% elastane
Sizes 2-12 / 27 colors
Multi-fit hook closure
Adjustable straps
Excellent quality and support