In 2020 Yeezy Foam Runners showed up on streets all over the globe, and they have not lost interest from people over the past two years. Kanye West designed the famous shoes, aiming for a minimalistic but futuristic vibe and keeping them breathable and fashion-forward. However, like all Yeezy sneakers, these too are quite expensive. That's why in this article we will figure out what is the best Foam Runners look alike to make a statement wherever you go.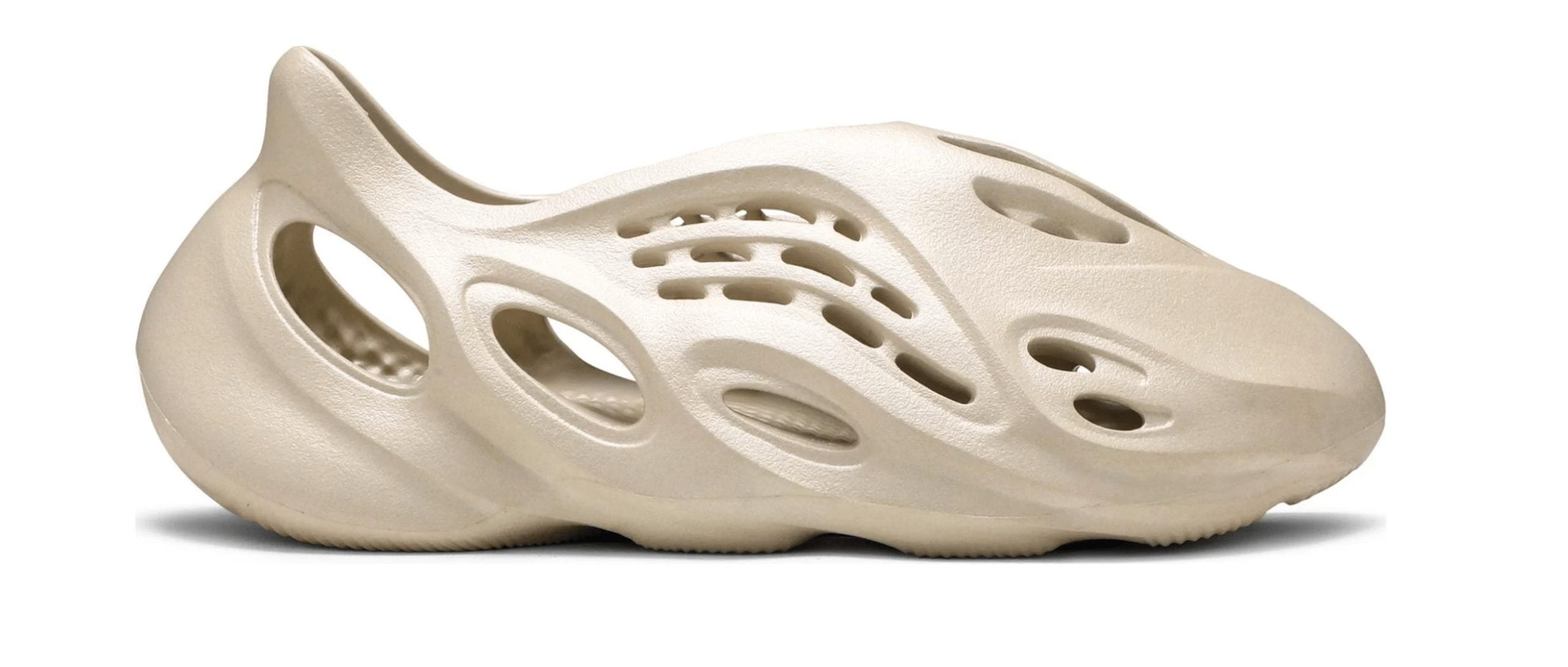 Celebrities like Justin Beiber and Kim Kardashian have been snapped wearing the iconic shoes.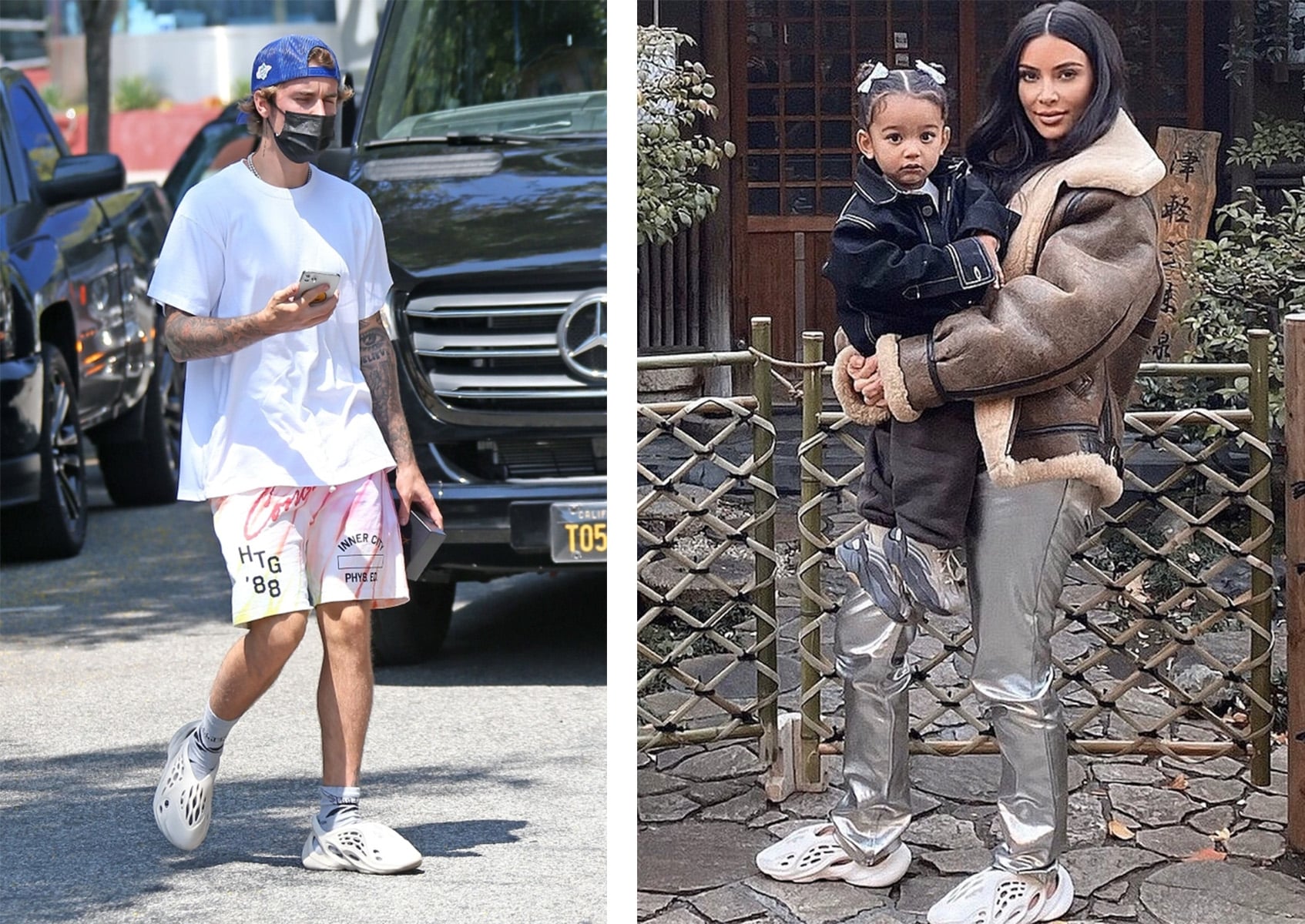 Adidas and Kanye West teamed up to bring the world something new and exciting; they introduced colorful and comfortable sports crossover clothing, from Boost sneakers to jackets to slides and lingerie. It's easy to see why Yeezy became a brand name overnight. For the average person though, buying a pair of the coveted Yeezy Foam runners may be a bit too pricey, which is why we have come up with a list of the best dupes that we could find.
Trending: 10 Stunning Loafers that Look Like Prada
Yeezy Foam Runners currently sell for anything between $75 and $200. 
Kanye West is a massive fan of his shoe line and has been spotted in them on more than one occasion. It is safe to say that we all don't have Kanye's budget, and the shoes can run up in price. For this reason, we have sourced the best foam runners that look like Yeezy. So whether you are looking for something sleek and stylish or you fancy yourself a burst of color, there is something for you on the list. 
Before we begin the deep dive into these Foam Runners, We think it's good to remember that these shoes are not branded; they are purely dupes. (A dupe is an item that has been inspired by the original, in no way does it use counterfeit logos to copy the original to such a T that it is hard to distinguish between the two.) The Yeezy brand has inspired all the dupes listed below.
So What is the Best Foam Runners Look Alike to the Yeezy Brand?
#1. Rosyclo Store Foam Runner Shoes 400 Hollow Sports Shoes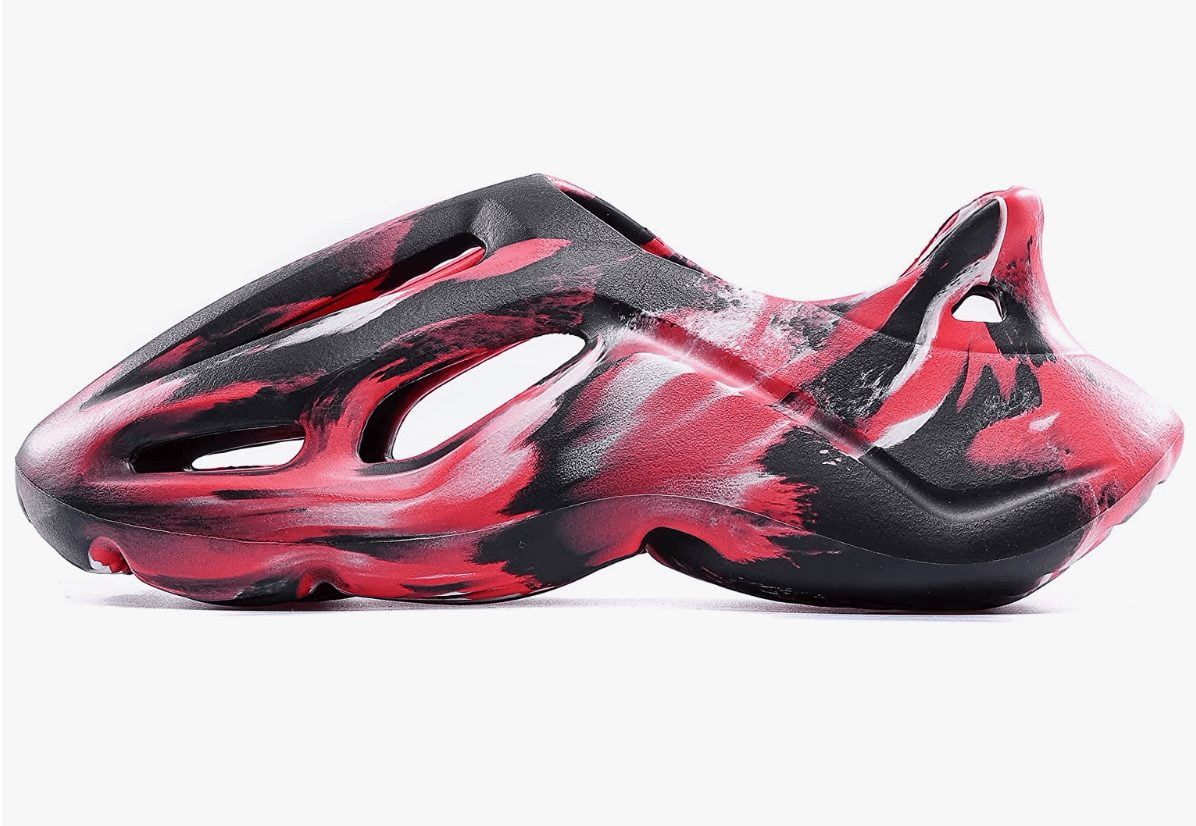 With a cool bullet design and at just $25, these dupes are at the top of our list. 
They have a four-star review on amazon, along with many happy customers. The shoes come in many colors for you to choose from and are both comfortable and stylish. 
They have a soft cloud-like interior, as you would expect from Yeezy but at a quarter of the price.
This foam runners look alike was clearly inspired by the Yeezy MX Carbon, priced at $90. They are so similar that we had to do a double-take.
#2. Rosyclo Store Foam Runner Shoes 400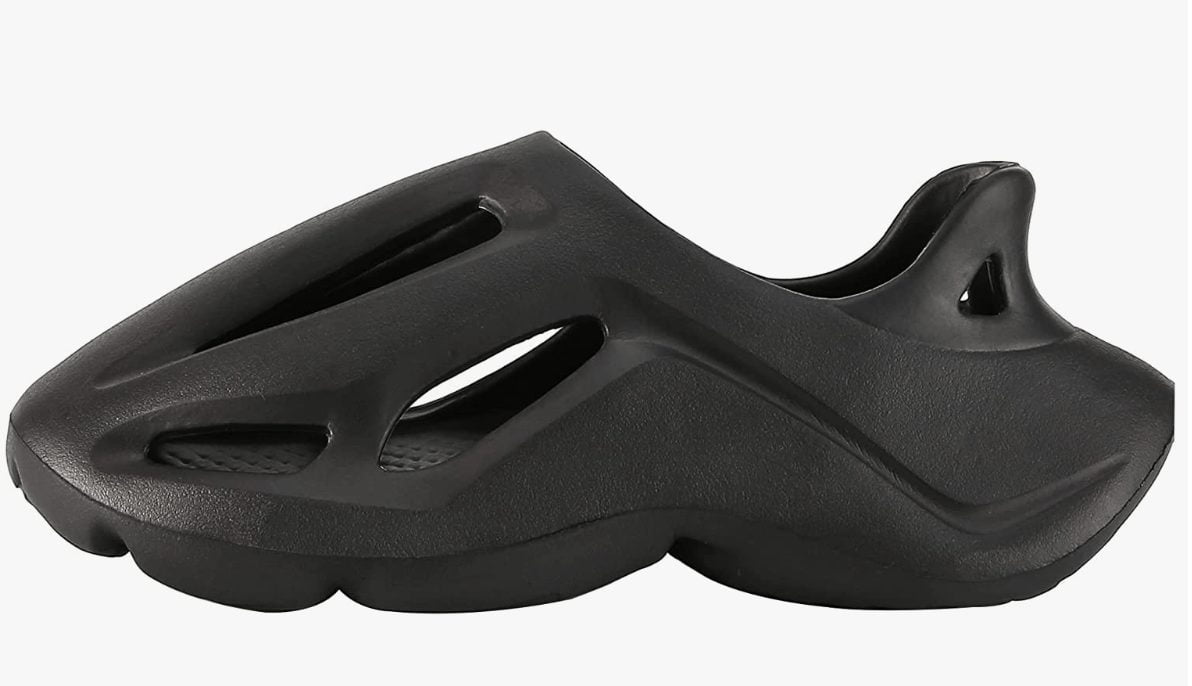 This Foam Runners look alike will cost you only $25.96 and are from the same store as our number one. 
If you are looking for an all-rounder primary color that can go with anything you wear, these are for you. They, too, boast a cloud-like interior and comfortable design. 
This Foam Runners look alike is super chic and a great value for money. They can be paired with anything from jeans to shorts to leggings.
The Yeezy Onyx Colorways inspired these dupes. The black Colorways are currently priced at $75.
#3. Vioxthak Summer Foam Runner Sneakers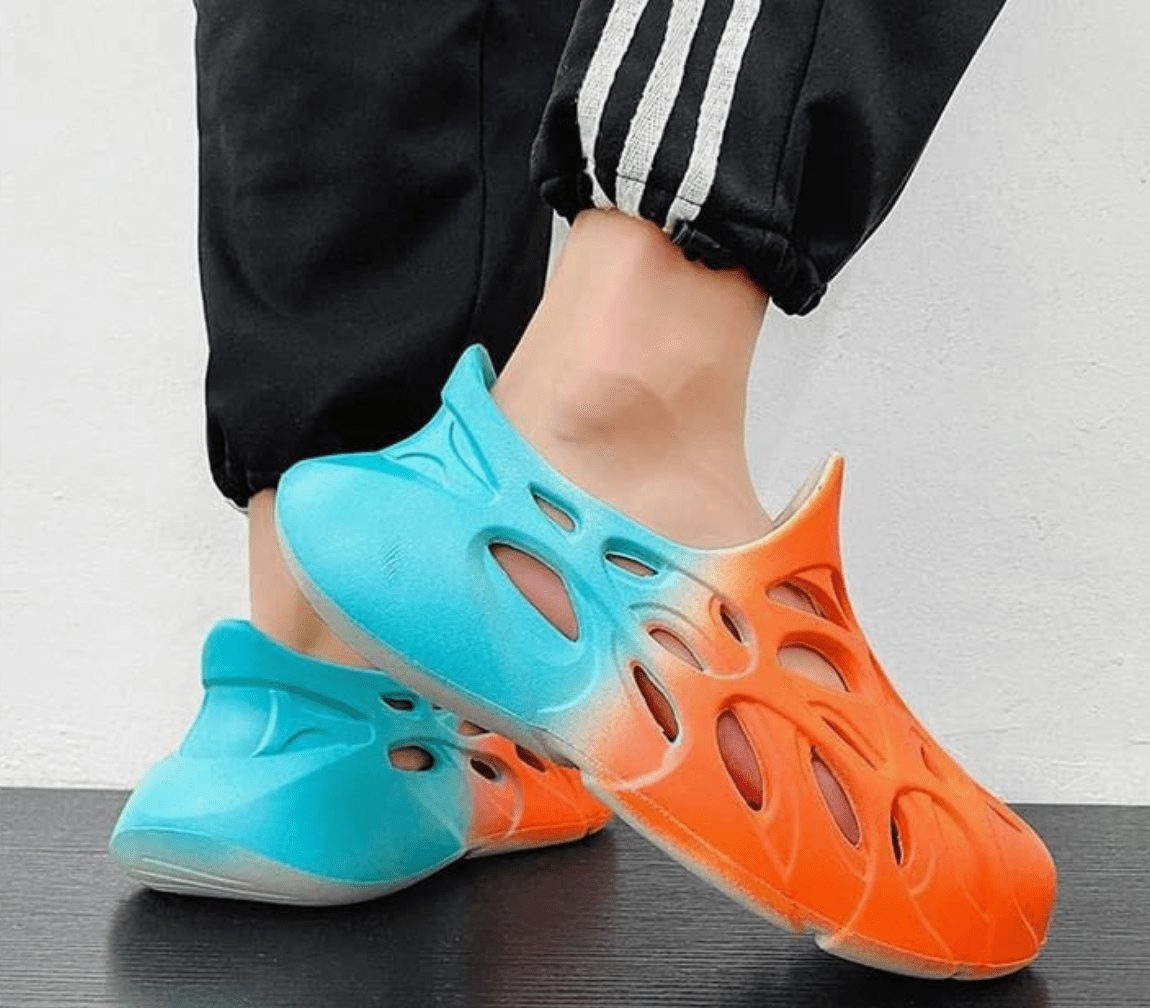 For $24.99, you could own a pair of these comfy Foam runners. They come in many colors and have ethylene vinyl acetate soles. According to the store, 
The hollow design of the shoe body allows the air to circulate, keeps the moisture to the minimum, and makes the feet cool, dry, and comfortable; this shoe is easy to wash. 
The bottom is designed with an anti-skid structure, which can increase friction and enhance the grip.
These bright colors were inspired by the Colorway collection, which has a retail price from $75-$90
#4. ART-IFACT Maze Runner Foam Slip-On Shoe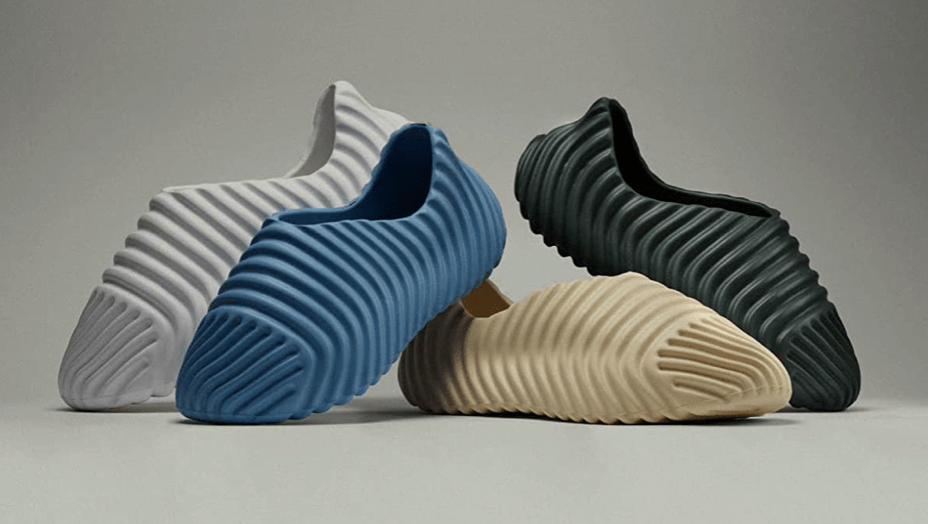 This Foam runners look alike hosts a different yet luxurious design. For only $39.99, these Foam Runners are bound to turn heads. 
They come in many different colors and have the bragging right of being one of the lightest shoes on the market, weighing in at just about 1 lb. 
If you are looking for something that will get heads turning, then these are for you. 
Besides that sandy color and the excellent design, there isn't much like this. In some ways, it feels as though the inspiration behind this specific Foam Runner was the Yeezy Foam Runner Ochre which has a retail price of $200.
#5. COVS Store Clogs Foam Runner Shoes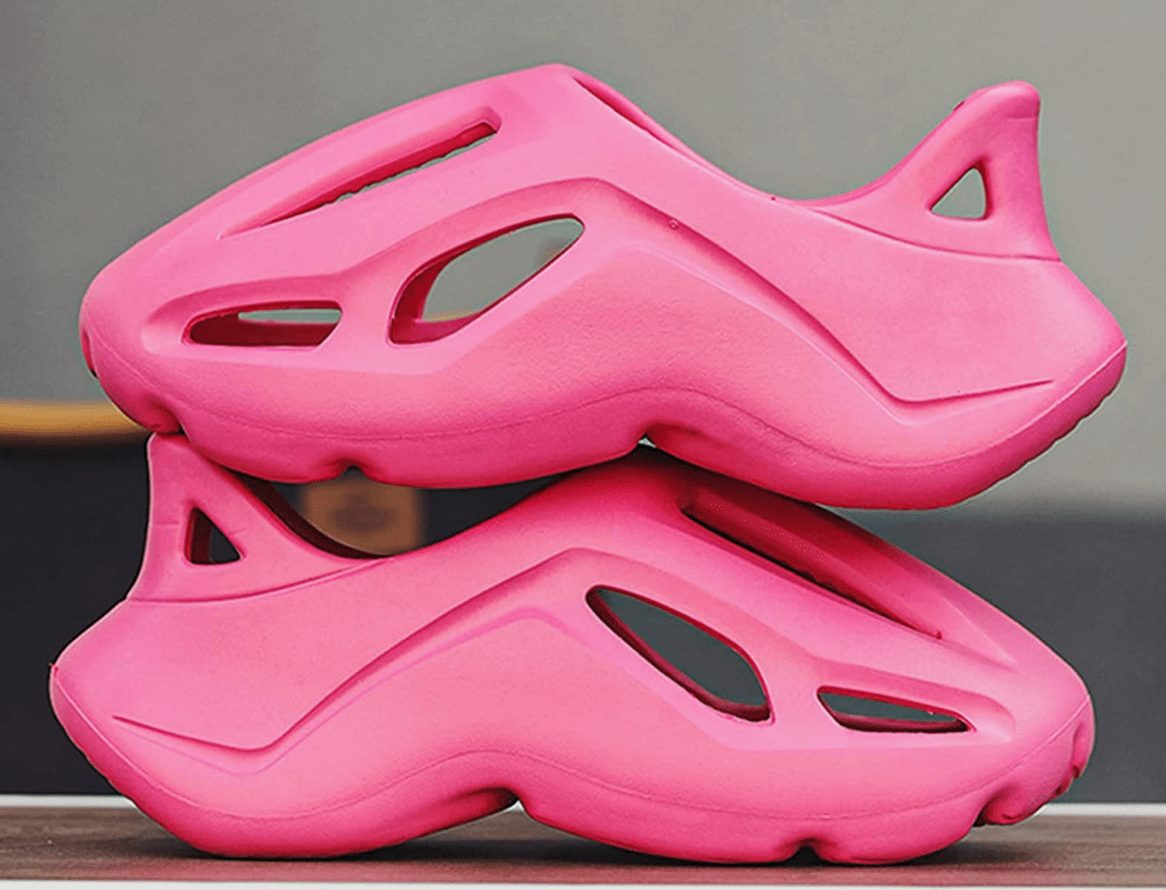 These Foam runners also have an ethylene vinyl acetate sole and an upgraded design. The inner layer has small massage particles that your feet will love. 
These Foam Runners look alike are soft, thick, and well worth the selling price of $22.99 – $26.94.  These pretty Foam Runners were inspired by the Yeezy Colorway: VERMILLION
#6. Xhuoqdk Foam Runner Sneakers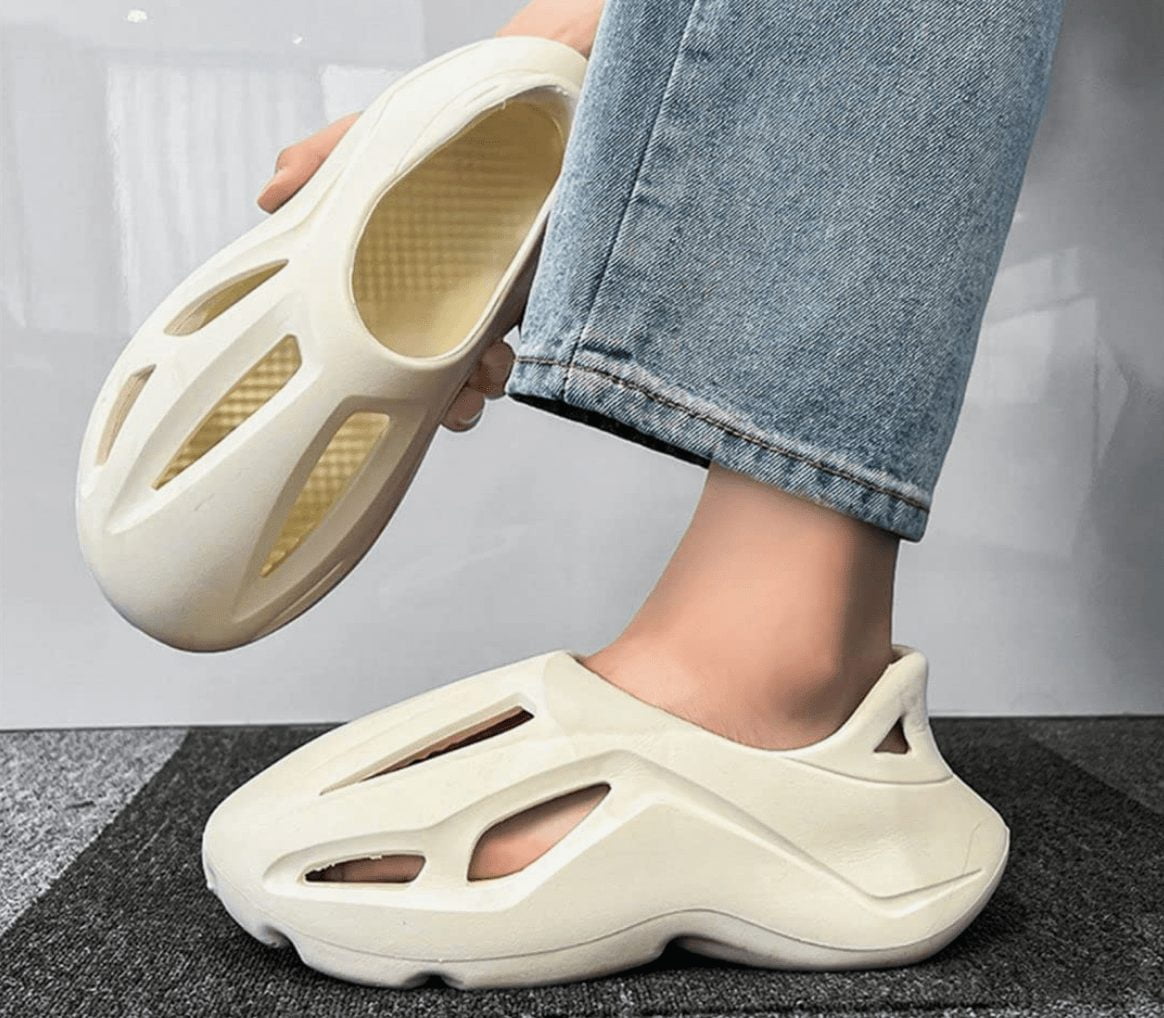 The classic white Foam Runner is a favorite of many celebrities. It can be paired with just about anything and will give your outfit a burst of fun while keeping your feet comfy and happy. 
This is made of EVA material, which is very soft and comfortable. The store claims that your feet will not tire while walking as these Foam Runners are super light. 
They come in some super funky colors and are well worth the $23.99 that they are being sold for.
The Yeezy Onyx also inspired these Foam runners.
#7. Xhuoqdk Fashion Foam Runner Sport Sandals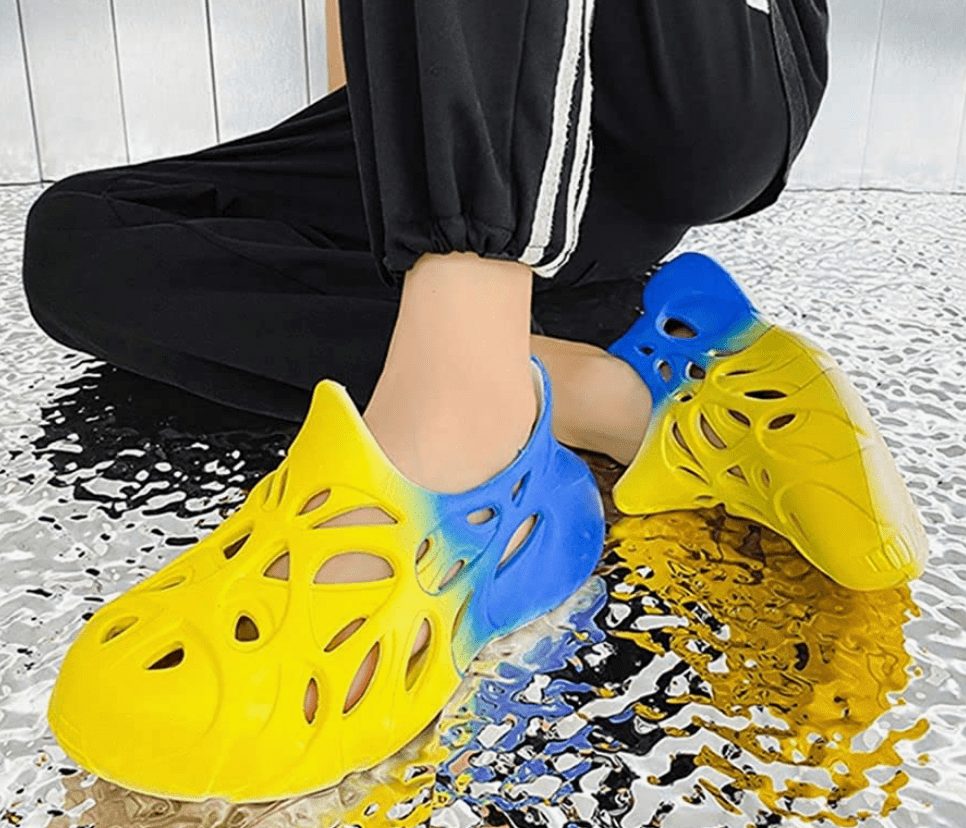 These men's and women's foam running shoes are made of durable EVA material; they are soft, comfortable, and have excellent cushioning and elasticity. 
These beauties are made for breathing and style. These shoes are suitable for working out or going out. You can pair them with just about any outfit and keep your feet cool and stylish. They don't have a bulky look that most Foam Runners have. Their inspiration, Yeezy Colorway: ONYX, sells at around $115.
Things to Remember When Buying Dupes
Dupes are not the OG brand. Instead, they have been inspired by the brand. Most dupes have a way of putting their unique twist on the iconic look but staying as true to comfort and design as possible.