At first glance, you can notice that ON Cloudswift running shoes are quite different from most other running shoes. However, it's not by chance – the company has been working hard to innovate the already innovative running shoe. It has been improved not only aesthetically, but also in the way it responds while running. So, let's dive into the details and see if this model is the right choice for you.
Trending: 65 Highly Rated Workout Clothes Walmart (Save Money)
---
ON Cloudswift Running Shoes: Design and Fit
Construction
Due to the so-called "engineered mesh sock", designed to provide a precise and breathable fit, this shoe is very comfortable and securely wraps around the foot. The upper mesh is incredibly breathable, which you will notice the first time you run in hot weather; it is made from a variety of materials to provide the perfect results.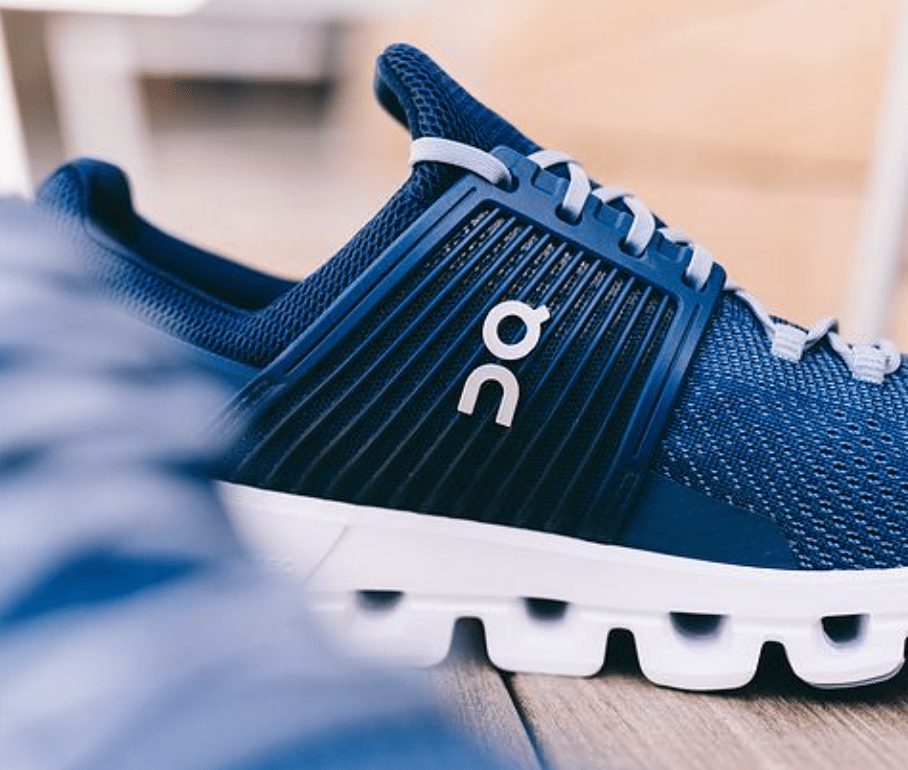 Moving toward the mid-foot part of the upper side of the shoe, you can see a mechanical sideband. It has a bit of stretch and gently supports the foot for even more comfort while running.
Another interesting fact is that lace holes provide almost no friction, which allows quick and easy fastening. There is also a hidden pocket behind the shoe's sideband, which is a nice place to stash the laces after tying up. It significantly reduces the lace flap and prevents laces from untying themselves.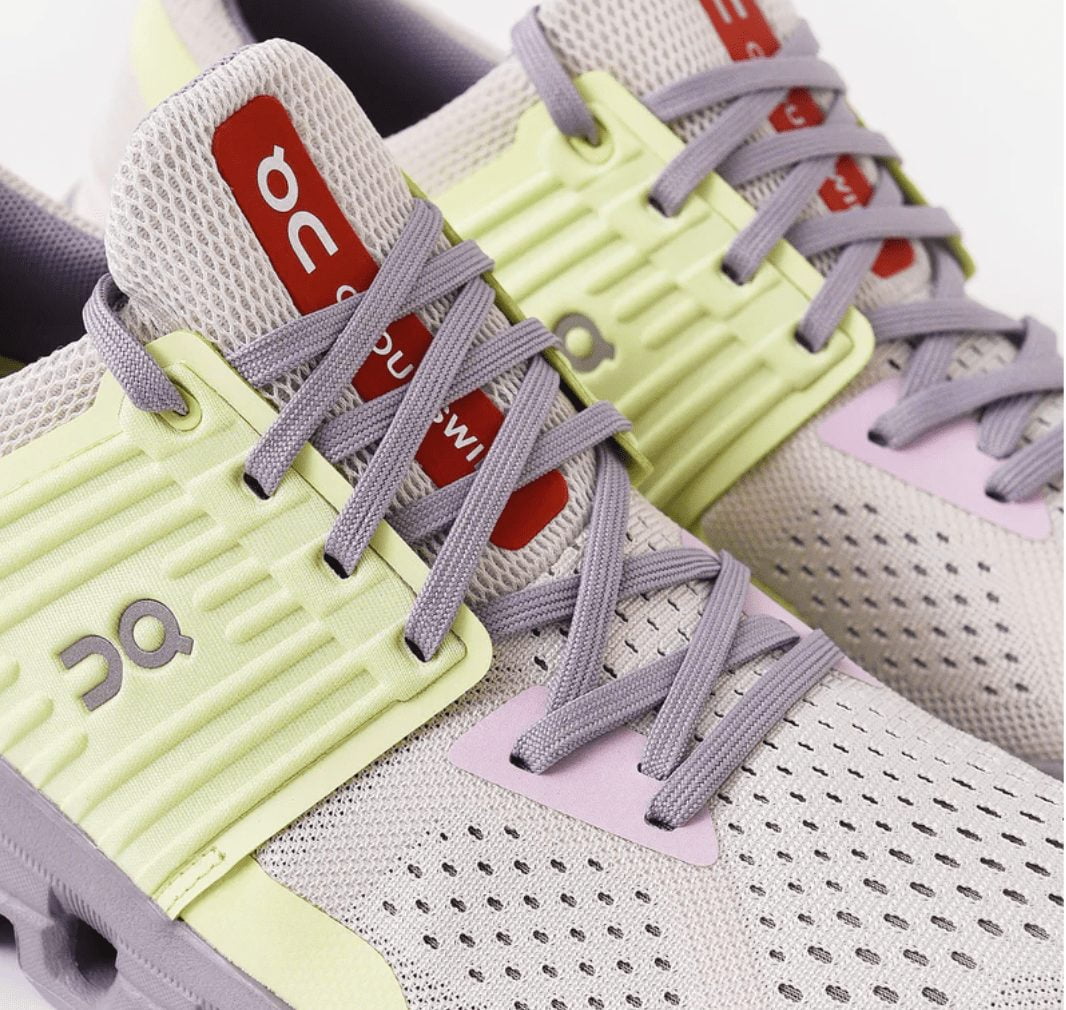 ON Cloudswift running shoes are also great on the inside. They slip quite easily and come with a neutral arch, which provides a consistent neutral feel. There is also good cushioning in the midsole, which makes this shoe excellent for long-distance running. The internal temperature regulation is excellent, which directly contributes to the overall comfort.
The outsole is made from Helion, a relatively new super foam that is lightweight and very comfortable. This shoe also provides an excellent grip, which allows you to change the running direction quickly and with complete control.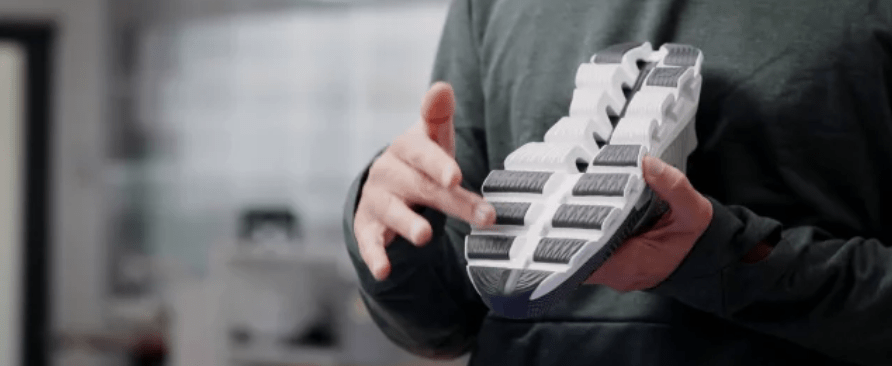 Drop and Weight
A nice thing about this model is that the drop from heel to toe is 7mm. It is a medium for those who prefer minimal drop since it can improve running due to a more natural footfall. Some models come with a drop of over 10mm, but it might be too much for achieving optimal performance.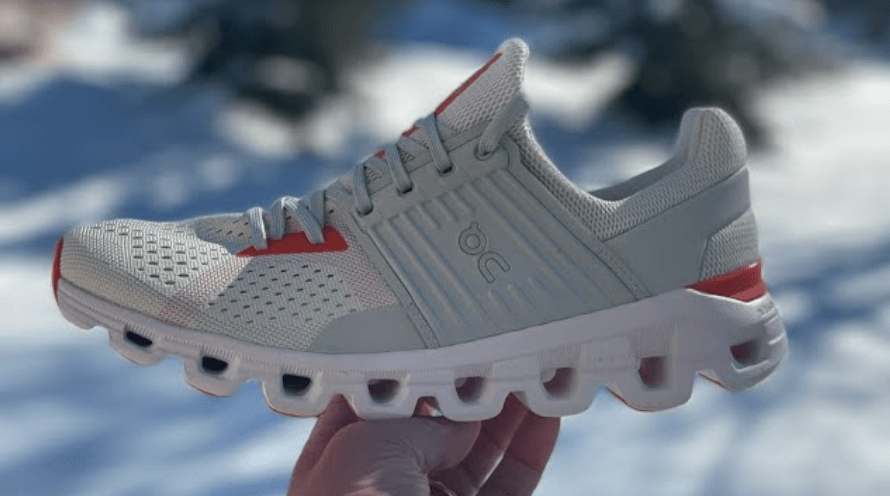 This model weighs 282g, which is 8g less than its predecessor. It is very lightweight and makes it easier to run hard and far due to its lightness.
Shop for ON Cloudswift Running Shoes on Amazon
---
ON Cloudswift Running Shoes: The Pros
The first pro of this shoe is that it is good for casual in-door training. The tread provides a good grip on treadmills, which makes it a great choice if you are an in-door-focused athlete. Since the shoe is light and comfortable, it is also a good choice for people who work in retail and get a ton of steps daily.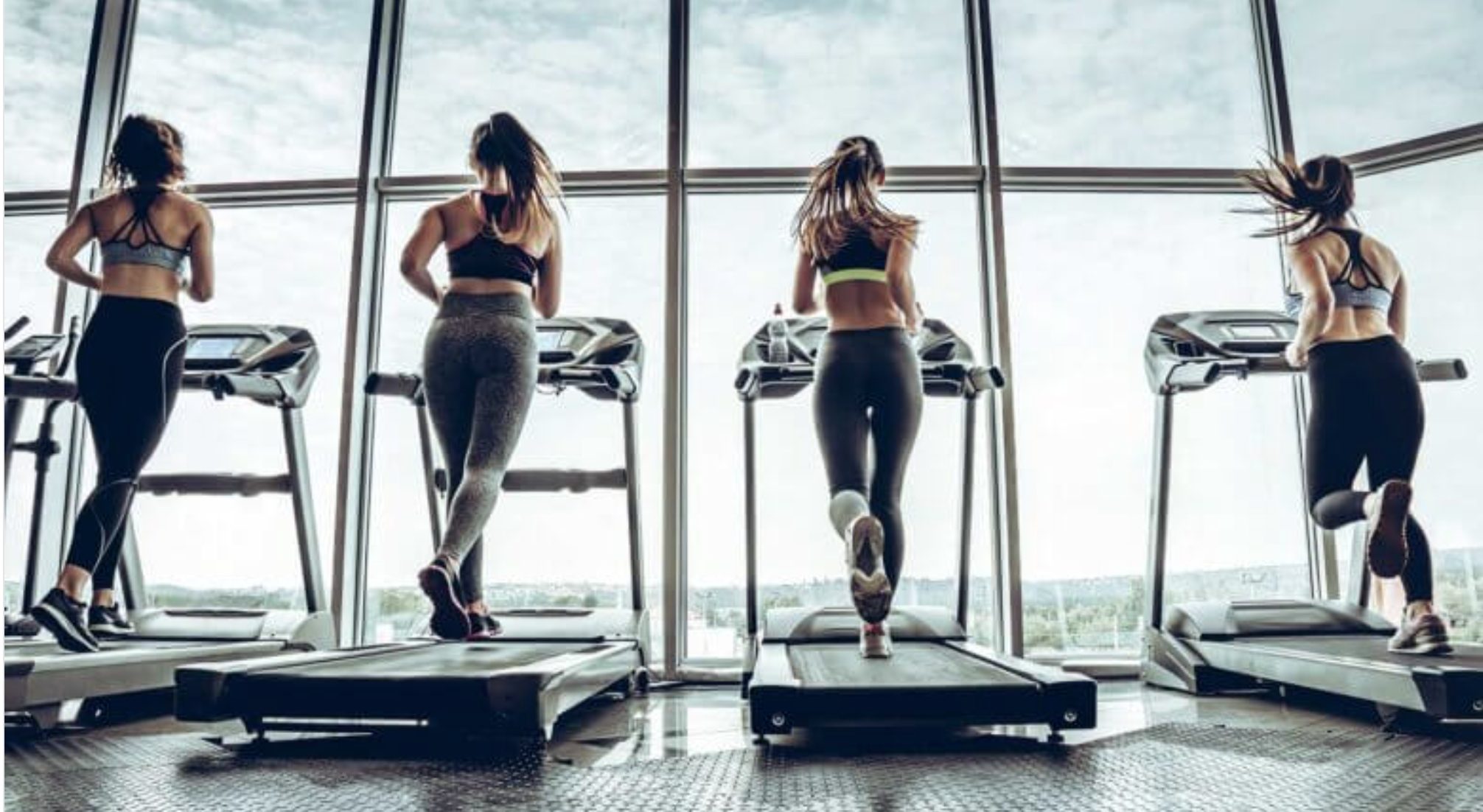 Another pro is that this shoe is good if you need to wear it for many hours since it is breathable and fits the foot quite well. The external materials provide a locked-down feeling without too much tightness, so it never feels overbearing.
---
ON Cloudswift Running Shoes: The Cons
The first drawback of this model is that it is not great for lateral training. Simply, the midsole doesn't provide ideal support and stability during power-focused lateral training.
Another thing we noticed is that this shoe doesn't provide long-term durability under heavy training. After a certain period of time, the midsole might start to break down, since it is pretty much exposed to the front part of the shoe. You might even notice that the synthetic material at the base under your toes starts to peel off after a couple of months of heavy training.
The last drawback is the price. For that price, you want a shoe that will last for a few months at a minimum.
---
Who are ON Cloudswift Running Shoes for?
This model is ideal for people who need shoes for longer walks or casual runs for up to 5-6 miles. The shoe is beautiful and comfortable for daily wear, but there are better choices if you need a shoe for professional training.
---
Where to Buy ON Cloudswift Running Shoes?
The best and most secure way would be to buy ON Cloudswift running shoes directly from their store. Their "On Happiness Delivers" team is excellent in case you need to return the shoes. You can also find this model on Amazon.com, Zappos.com and Backcountry.com.
---
ON Cloudswift Running Shoes FAQ
[sc_fs_multi_faq headline-0="h2″ question-0="What are cloudswift shoes good for?" answer-0="The On Cloudswift running shoes are good for someone who for longer walks, daily wear, and casual runs ranging from 1-6 miles. This model is comfortable for all-day wear and the CloudTec midsole can be a visually appealing aspect for some runners and active individuals" image-0="" headline-1="h2″ question-1="Are cloudswifts good for running?" answer-1="cloudswift running shoes are very good for running. The cushioning in the Cloudswift shoes' midsole makes them excellent for long distance running, even marathons." image-1="" headline-2="h2″ question-2="Are cloudswifts stability shoes?" answer-2="Cloudswifts are stability shoes. Escape the squish: On's redesigned Cloudswift delivers a secure fit, stable platform and responsive underfoot feel." image-2="" headline-3="h2″ question-3="Are OnClouds good for high arches?" answer-3="The On Clouds are not good for high arches.They are forgiving of bunions and hammertoes without the extra bulk of a super-wide toe box, plus you can strap them into the rower and bike quickly and not miss a beat! However, the On Cloud is designed to promote a barefoot feel, giving them little to no arch support." image-3="" count="4″ html="true" css_class=""]Are ON Cloudswift Running Shoes Like Running on Clouds?