lululemon Footwear Launch: lululemon for Your Feet
The lululemon footwear launch is finally here! And It's no surprise that lululemon has entered the performance footwear game.
But what is surprising is what took the activewear giant so long. Well, the answer is they have been spending years designing, developing, and ultimately perfecting their first line of women-first footwear.
Trending: Essential lululemon Shorts: The Ultimate Guide (2022) | LikeNew Lululemon Reseller Program: Ultimate 
An Innovative Approach: Women-First Footwear
Lululemon has spent years designing and developing its women-first footwear line. Their innovative women-first approach was due to a gap in the system. Most performance footwear brands construct their shoes using a man's foot and anatomy and then tweak them to adapt to a woman's foot. Instead of using this outdated method, lululemon set out to create a performance footwear lineup based solely on a woman's anatomy. They used foot scans from 1.2 million different women's feet and then designed the shoes based on those results.
"It feels like a long time coming that women get a shoe that's built for us. It feels really special, like a monumental moment."

Colleen Quigley
Track & Field Athlete, Champion, Mentor
Design Details: Blissfeel Running Shoe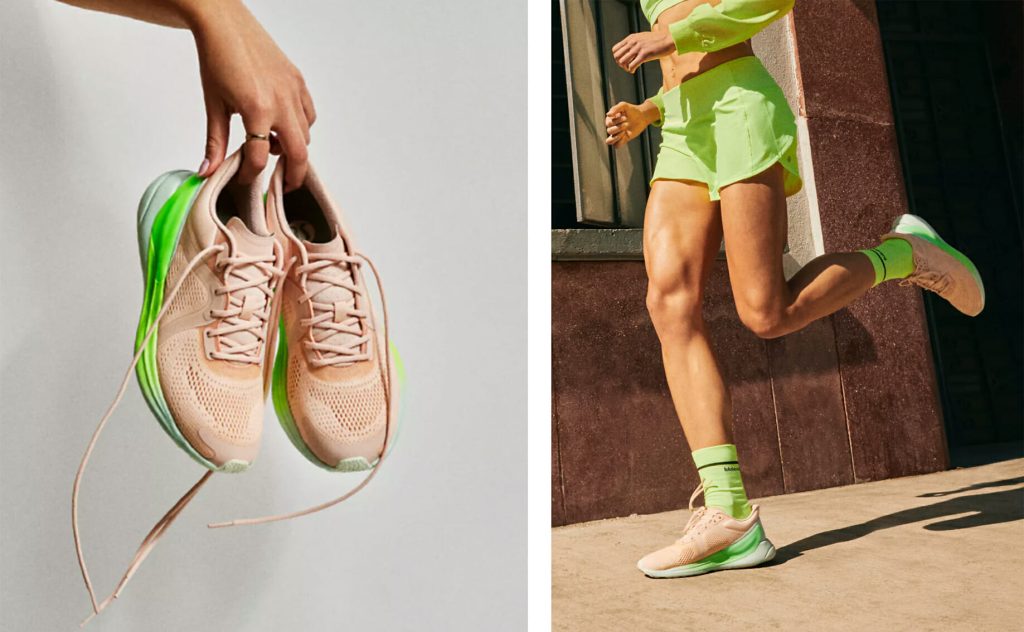 The first shoe in the lineup to launch (on March 22nd) is the Blissfeel running shoe. This comfort-focused running shoe moves like a seamless, supportive extension of your foot. I love how all the design details are subtle but make a world of difference…
Narrower: The first detail you will notice is they are narrower than your average running shoe, which gives you that perfect snug fit that feels incredible on your foot.
Mesh Material: The following detail is the mesh material on the front and sides designed for breathability and flexibility.
Mid-Foot Frame: You will also notice a mid-foot frame, which holds your foot in place while running, providing extra support and control.
Heel Cup: Towards the back, you will notice a "heel cup" holding your heel in place while running. Not only is this incredibly functional, but the upward pointing swoosh adds a really (soon-to-be) iconic aesthetic detail.
Two Different Types of Rubber: On the bottom of the shoe's sole, you will notice different rubber sections. The front and back sections have a higher abrasion resistance to provide better traction when taking off and stopping and prevent slipping. The midsection has a lower level of abrasion resistance, which provides bounce and flexibility, which is essential when running, especially on a hard surface like concrete that can be hard on your joints.
Logos: I love the big lululemon logo on the back of the shoe that stands out and is easily identified. They also have it on a few other subtle areas to add to the aesthetic: on the sole, the top of the tongue, and a super discreet logo on the very front rubber nose of the shoe.
10 Colors: I love the different color combinations – they are unique, classic, and not too crazy:

Green Ray, Black and White, Triple Black, Flare, Silver Drop, Pale Linen, Water Drop, Triple White, Electric Lemon, and Mink Berry
3 Other Sporty Styles
This summer and into 2023, lululemon will roll out the rest of its footwear lineup with these 3 sporty styles:
Chargefeel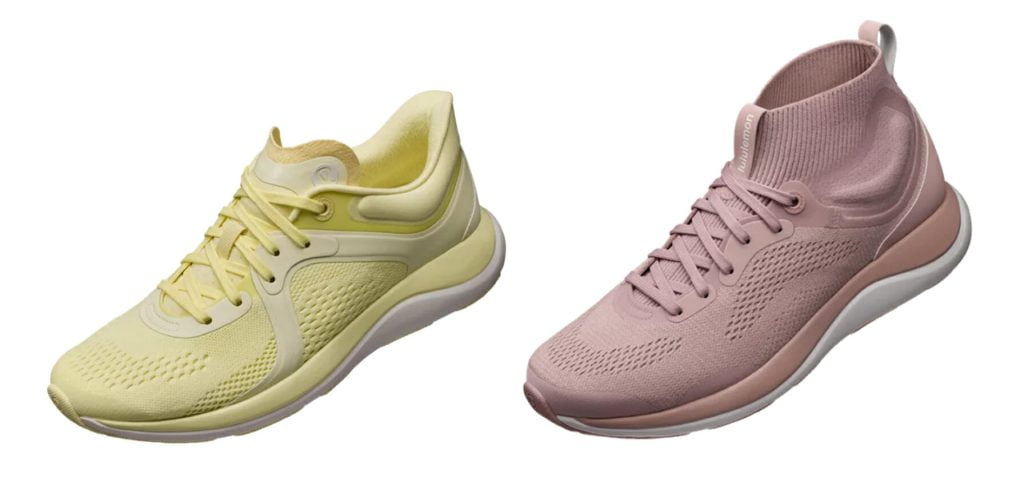 The Chargefeel will be available in both a low and mid-height. This is a versatile performance shoe designed for cross training, gym workouts, and shorter runs.
Restfeel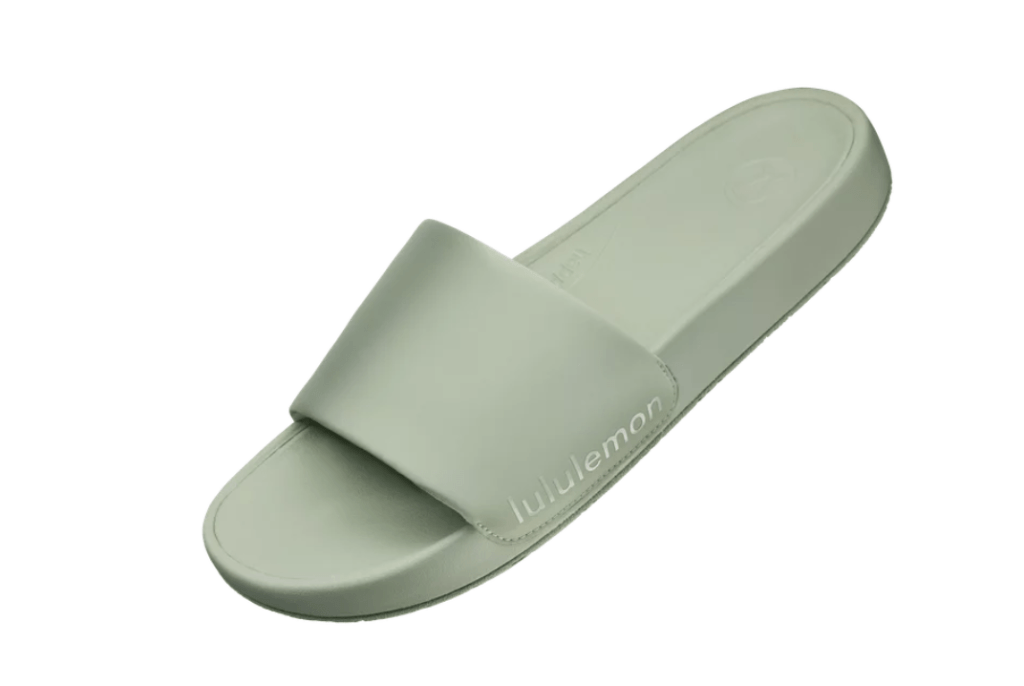 The Restfeel is a cushy slide that is great to wear around the house or in the locker room.
Strongfeel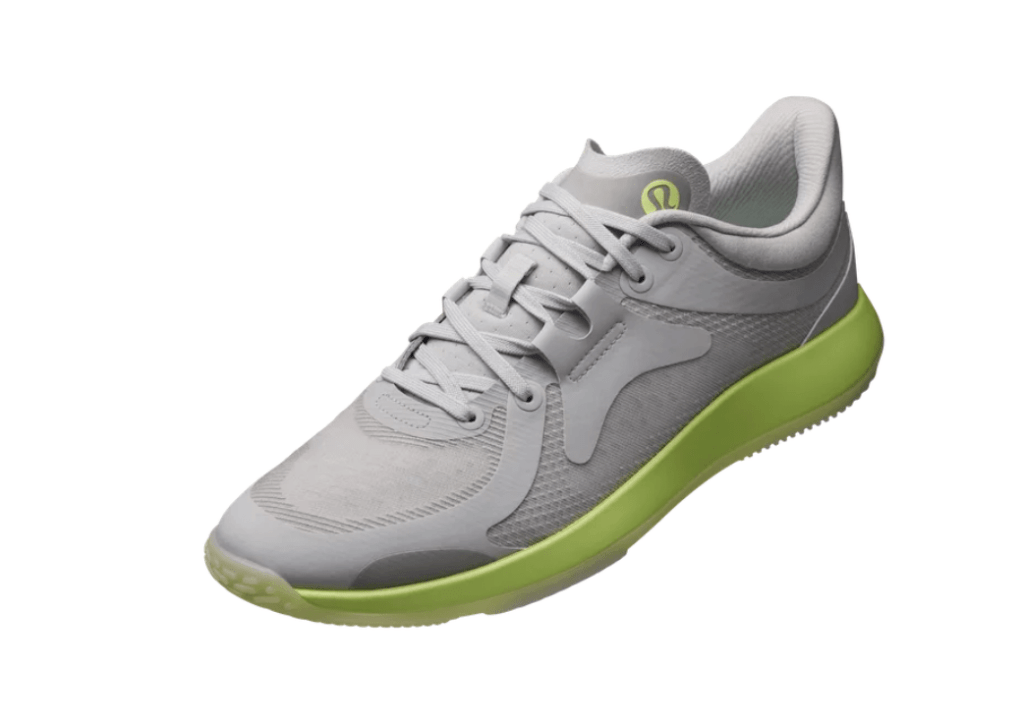 The Strongfeel shoe will be released closer to the fall, a training shoe designed for weightlifting and high-intensity workouts like HIIT.
Trending: Most Popular lululemon Women's Joggers (2022)
Conclusion: lululemon Footwear Launch
Lululemon has once again paved the road for other brands to follow, and this time it's not in the name of leggings but in the name of performance footwear. Lululemon has made it clear that there is a deeply flawed system in developing performance footwear. Hopefully, other brands will join the bandwagon and adopt a similar women-first approach regarding women's shoes. Wow…what a thought!