Can You Wear lululemon Leggings When Pregnant?
During pregnancy, your body changes dramatically. Most women gain anywhere from 25 to 40 pounds during their nine months of pregnancy. It can be overwhelming to think of how you are going to accommodate your body through all of these changes especially considering how expensive maternity clothing can be these days.
When I got pregnant, I knew I was going to have to invest in some maternity clothing but I hated the idea of splurging on clothes that I wasn't going to wear for more than a few months and that I knew I wasn't going to particularly enjoy wearing. I certainly wasn't trying to be a fashionista or look sexy when I was pregnant. I'm sure some women do but I wasn't feeling that during my pregnancies. I just wanted to be as comfortable as possible and get it over with.
Luckily (and to my surprise) I was able to wear lululemon leggings when pregnant.
Like many of you, I basically live in leggings so I expected to have to buy quite a few pairs of maternity leggings. However, I actually ended up not having to buy as many as I thought thanks to my beloved lululemon Align leggings. I just kept wearing them and wearing them. I kept waiting for them not to fit anymore or get uncomfortable, but they kept comfortably stretching with my belly. I was able to wear them well into my third trimester. Towards the last few weeks, the waistband did start to slide down my belly frequently and become more uncomfortable but that is to be expected.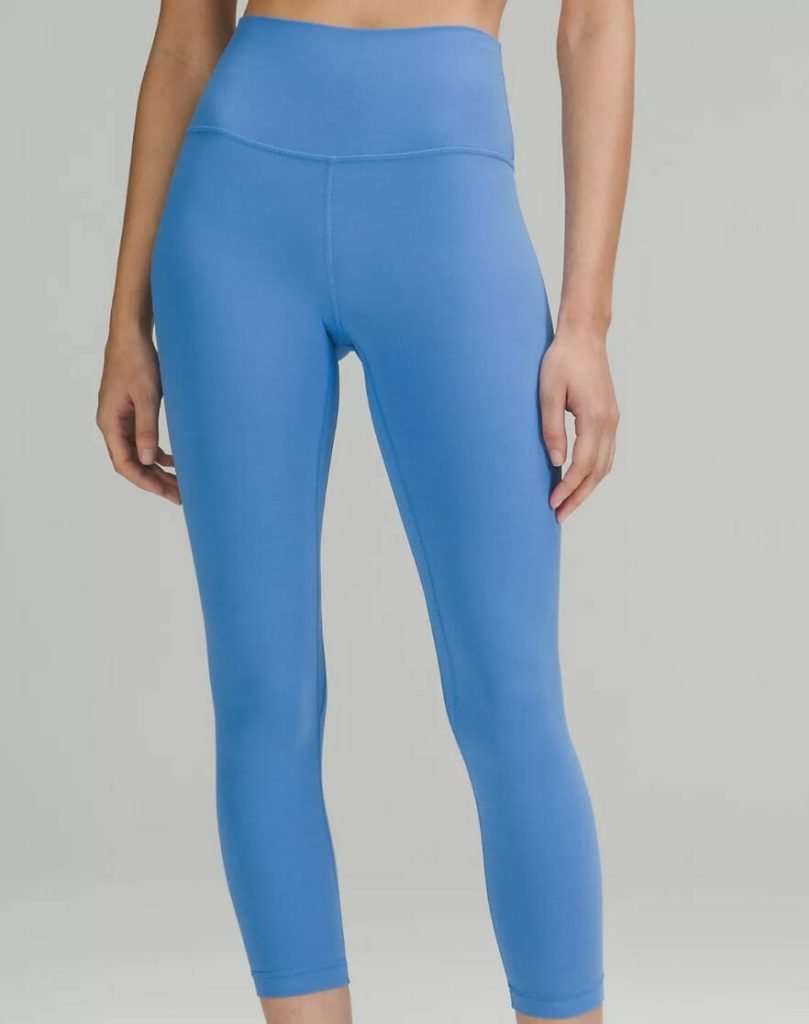 What Other lululemon Leggings Besides the Align are Good for Pregnancy?
After scouring the internet for the best lululemon leggings for pregnancy, there is no question that the Align leggings are hands down their best leggings for pregnancy. However, there are a couple of other contenders depending on personal preference. The Wunder Under leggings with luon fabric as well as the All the Right Places Leggings are two others that could work as maternity leggings.
---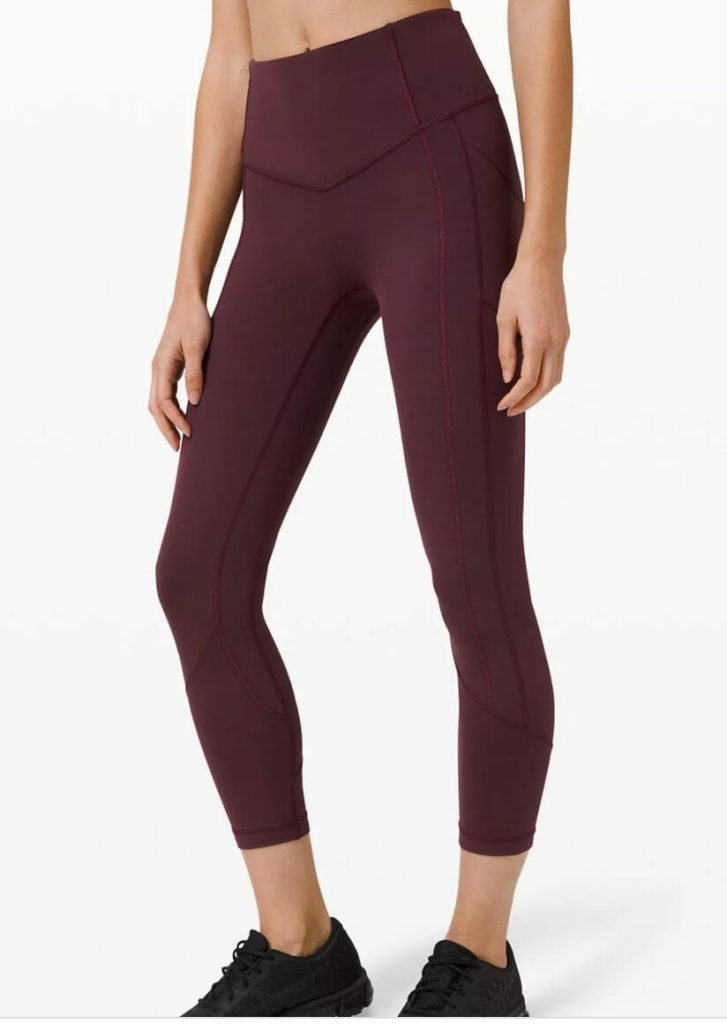 When I was about 6 months pregnant I went to lululemon to get some advice on any other styles besides the Align that might work well for my growing belly and body. The associate pointed me in the direction of the All the Right Places Leggings. I loved the feel of them. They were a bit more supportive than the Aligns but were still comfortable. I opted not to buy them because I would need to size up since they weren't quite as stretchy as the Align. I did not like the idea of spending $118 on a pair of leggings that I would only wear for a few months. But I did think they would have been better at the time (especially for working out) since they were more supportive.
---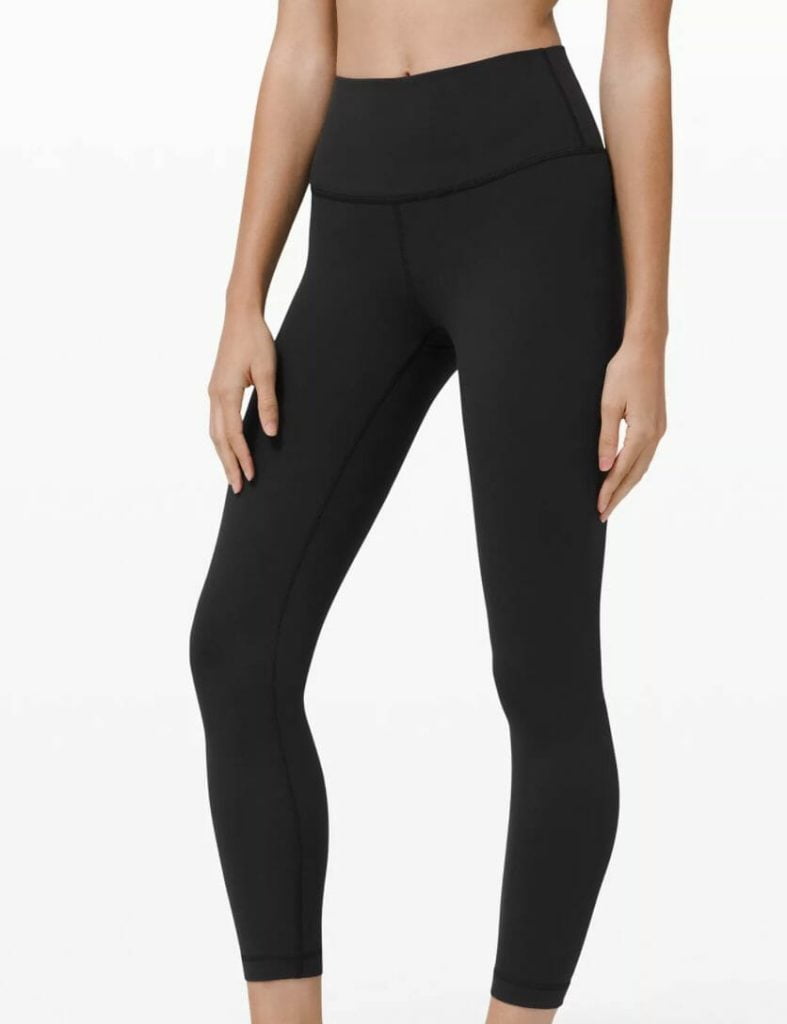 Typically the Wunder Under leggings would be too tight and restrictive for your growing belly. However, the Wunder Under leggings with luon fabric is not. You will still need to size up since they aren't as stretchy as the Aligns but these are another alternative especially if you need more support in your lower belly and lower back. They help "hold up" your belly, putting less strain on your lower back.
---
In Conclusion
You CAN wear lululemon leggings when pregnant. the Lululemon Align leggings are hands down the overall winner for best lululemon high-waisted leggings when pregnant due to how soft and stretchy they are. However, the Wunder Under leggings as well as the All the Right Places leggings are a great option too depending on your budget and personal choice.
Lululemon doesn't actually have "maternity" clothing but in general, they have many great options when it comes to maternity clothing because of how soft and stretchy most of their fabrics are.